Everything American Girl creates starts with story. While we're best known for characters who empowered an entire generation, part of our mission is to give voice to real girls whose stories—and actions—have inspired others to change the world.
In honor of Girl of the Year 2022 Corinne Tan and Lunar New Year, we're amplifying the accomplishments of changemakers and role models from AAPI communities. We encourage your family to join the conversation! Learn more about AAPI changemakers and role models Alysa Liu, Mina Fedor, Ellen Kim, Joanne Baik. Parents, be sure to check out Corinne's world.
Check back throughout the year to hear from more amazing young women.
Corinne: Celebrating AAPI Voices
This winter, American Girl announced its first Chinese-American Girl of the Year: Corinne Tan. Corinne lives in Aspen, Colorado and loves skiing, training her puppy Flurry to be rescue dog, and spending time with her little sister Gwynn. In celebration of Corinne and Lunar New Year, American Girl is shining a spotlight on a multi-generational group of girls and women from the AAPI community. Learn more about role models Alysa Liu, Mina Fedor, Ellen Kim, Joanne Baik below, and share their stories with your girl.

Raise your voice: Let's grow up in a World by Us™
This month, American Girl released a diverse line of characters engaged with social justice topics. The World by Us characters, Makena, Evette, and Maritza, find their voices on issues like racial equality, environmentalism, and keeping immigrant families together. In celebration of these new characters, American Girl is shining a spotlight on four young women making a difference in their own communities. Learn more about Edna Chavez, Peyton Klein, Yasmine Mabene, and Naomi Wadler below, and share their stories with your girl. These amazing women show girls how to combine their passions with their activism to make a lasting difference in their communities.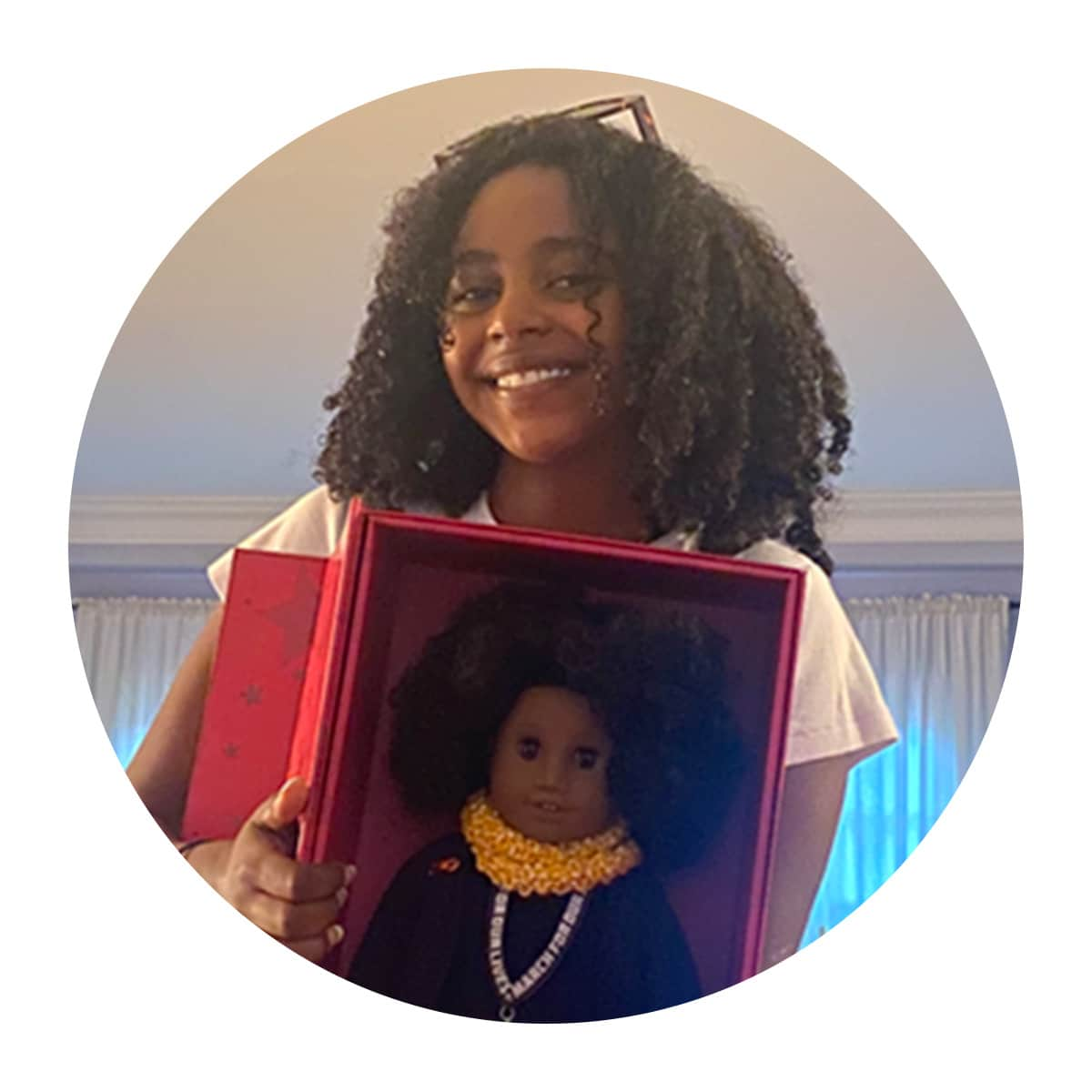 Activist focused on racial justice
You can your girl can read Naomi's letter together.
Dear American Girl community,
Growing up as a Black girl in the United States, space has always been something I've been overly conscious of. Whether it's being sure I don't take up too much, or wondering if the spaces that I do enter have enough room for me. Trying constantly to fit into a world that wasn't built for me, I often wonder if there will ever be a time where I walk into a room and feel completely at home. Will my skin color constantly be the determining factor in how people treat me?
All my life I've struggled to be seen for who I am and what I stand for. Growing up, I had lots of big dreams. The first job I ever wanted was to be an actress. My preferred pastime was dressing up in costumes and prancing around, playing a part. As I grew up, I began to notice that no one I was dressing up as actually looked like me. There was never someone that I could relate to. I remember longing to be Rapunzel with her long golden locks only to be told that it didn't make sense for me to dress up as her. When I spoke up I was being disrespectful, not brave.
At the age of 11 I gave a speech at the March for Our Lives rally in Washington, D.C. My main goal was to bring attention to the stories that were long ignored by women of color.
Black girls are five times more likely to get suspended than their white peers in almost every state in America, and are 2.7 times more likely to get referred to the Juvenile Justice System than other children. Constantly being seen as older and more mature than you really are can really take a toll on how you view yourself and how you walk through life. Having the privilege to bring attention to these kinds of issues is something I'm grateful for every day.
My experience with March for Our Lives was wonderful but also very nerve-wracking. I remember getting ready to leave the house on the morning of March 24th and expecting almost 200 people to be at the event. There ended up being close to a million. No matter how stressful that time in my life was or how stressful my life may be now, I will always prioritize the well-being of girls like me.
Being able to see yourself represented is something that can be so beneficial to all girls, which is why I've made it my mission to have accessible outlets for girls of color, a place where they won't be afraid of taking up space.
- Naomi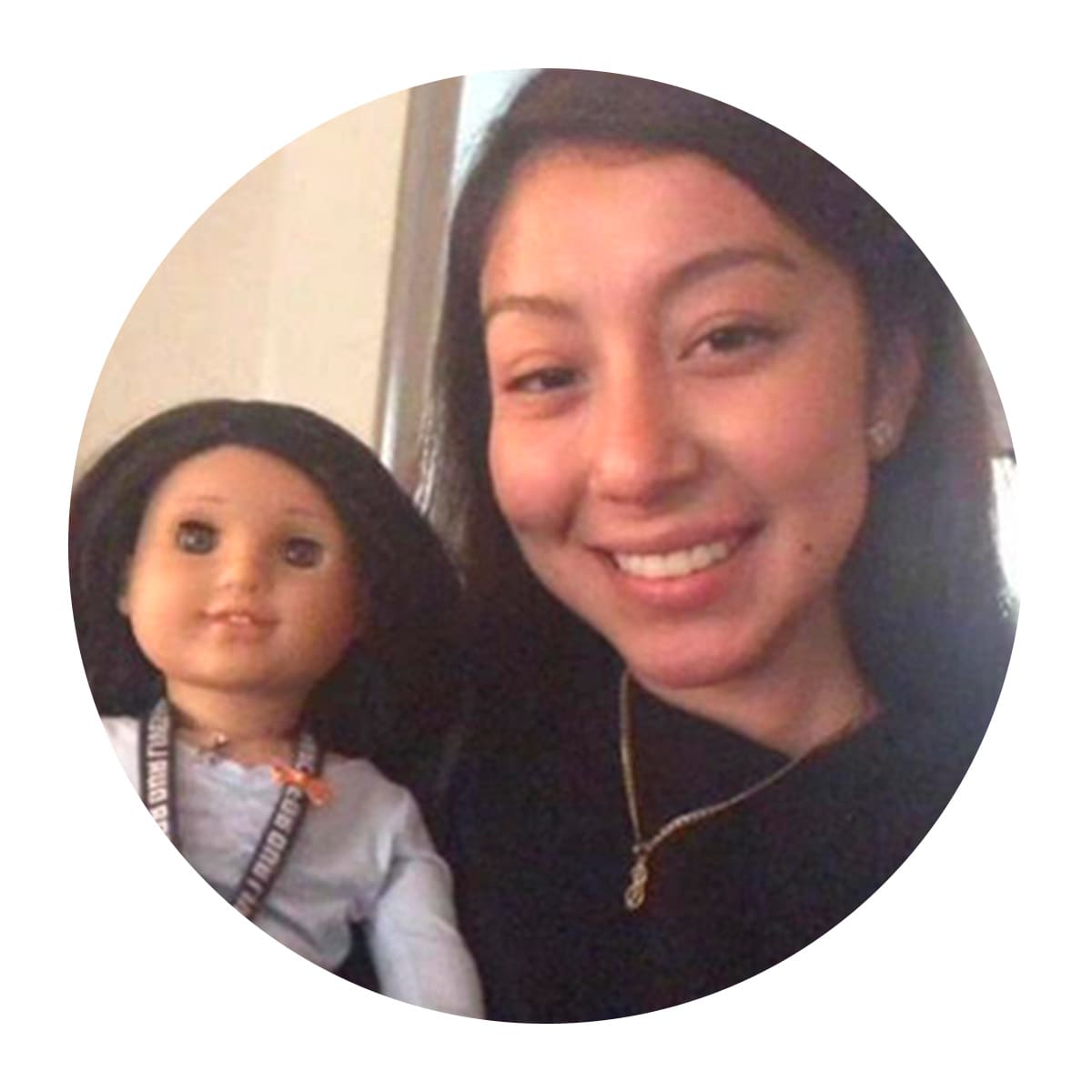 Immigrant rights activist and March for Our Lives organizer
You can your girl can read Edna's letter together.
Dear American Girl community,
I grew from a young girl from South Central Los Angeles to now a señora. My name is Edna Lizbeth Chavez and I am here to introduce not only my story but also my community's. I embody and represent what a young girl from South Central Los Angeles has overcome and faces as I continue to grow.
I started community organizing at the age of fifteen and began with canvassing, door knocking, and phone banking to educate community members about new propositions and events we were holding. I got involved because there were conversations happening around things I grew up thinking were just how things worked. Little did I know, I lived within a system. I had to read it in black and white to learn that inner cities were purposely denied access to healthy and fresh foods within their communities, while wealthy people in Beverly Hills had easy access to these foods. A fire sparked in me, and I felt anger, frustration, and confusion, but also resilience and determination.
Later on, an election changed my life forever. Not only was my father deported later that year, but it was also the year I hit the floor running as a community organizer. I quickly engaged with Know Your Rights workshops and presentations with the nonprofit I was working with, Community Coalition. I did hours of research, interviewing folks to see what would interest them or help them, and then partnered with a lawyer to host workshops. It was important to acknowledge that we had students who were undocumented and encourage them to be involved in the workshops. My main goal was to keep families together and make sure no one was living, working, and getting an education with fear.
I knew there was only so much I was able to do as a sophomore in high school, but I was willing to put in the work. I took on my own battle with mental health and faced many challenges when my father was deported. I had already struggled with anxiety and depression, but as I grew older I noticed myself becoming frustrated and confused with my emotions. I had never been given a talk about what "feelings" were. Sometimes we grow up thinking we know everything about ourselves, when most times we are the most familiar, unfamiliar person to ourselves. Even though I am still learning about myself, I advocate for the youth of all ages, never too young never too old, to trust themselves with experiencing their emotions. Teachers always tell students never to be afraid to ask questions in class, and the same should apply to our mental health. That's easier said than done, but it's never impossible. I'm a firm believer that everything we believe and work hard for is possible.
- Edna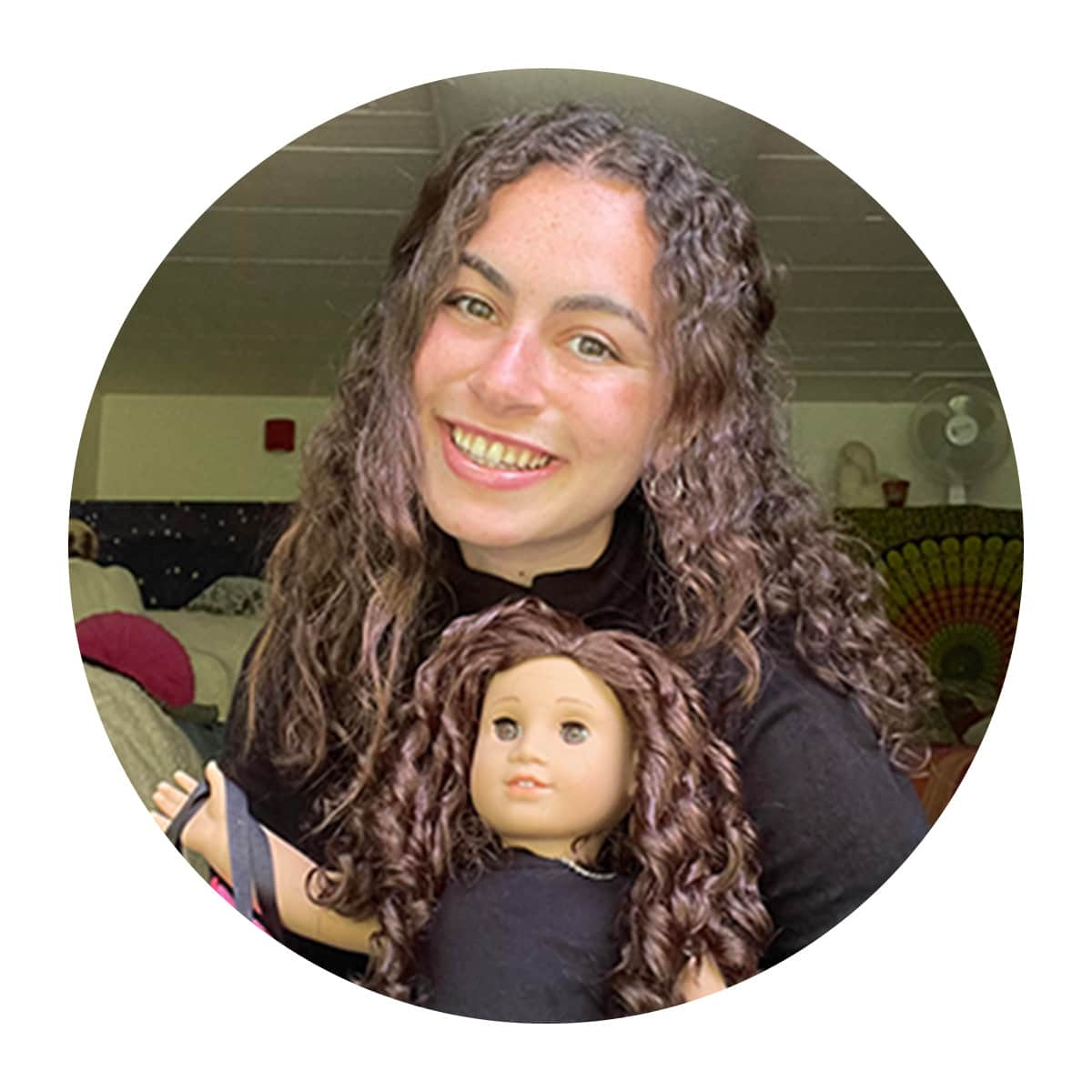 Founder of Global Minds Initiative, a student-led movement to combat discrimination in schools
You can your girl can read Peyton's letter together.
Dear American Girl community,
I remember my days at American Girl stores, going to tea with my grandparents in New York and the Doll Hair Salon in Chicago. Growing up with my doll, Samantha, was a key part of my childhood, and it makes me proud to see this community come together to talk about important issues. It is an honor to share my story with you, one of growth, community, and action.
It was a November morning when I first met Khwala. She'd sat behind me for months, but I'd never bothered to introduce myself.
All it took was a simple hello.
We started chatting in homeroom daily. Discomfort gradually receded into mutual trust as our friendship blossomed. With each conversation, I learned something new. She shared her experiences at a Turkish refugee camp, her disinterest in biology, her journey from Syria. We shared stories of home and adventure, of hardship and vulnerability. After months of getting to know each other, our conversations began to focus on more intimate struggles, including the injustices Khwala faced at school.
Our hours of conversations led to mutual understanding and an abundance of humanity. I came to know Khwala as the girl who loves to make Harissa--a Syrian dessert--and wants to be a lawyer. And she knows me as a classmate who loves dark chocolate and can ask questions for hours on end. I knew if others could participate in our exchange of stories and friendship, we would not only combat intolerance but also build empathy.
With a passion for fostering more friendships like Khwala's and mine, I dreamed up an after-school program with the simple but radical purpose of developing an inclusive community in high school, often the most exclusionary of places. In 2016, I founded the Global Minds Initiative to develop intercultural friendships and global awareness at my school, Taylor Allderdice High School in Pittsburgh, PA. Global Minds combats cultural intolerance, racism, and discrimination through an after-school program which bridges immigrant and native English speaking students.
As participants started sharing their positive experiences, I began receiving messages from students across the world. Many of them shared that the challenges of intolerance we faced at Allderdice were not unique. Now, Global Minds has expanded to impact over 2,600 students across 25 schools and grown into a true model for inclusive education. Most recently, Global Minds has found its new home as part of the World Affairs Council of Pittsburgh, giving us the ability to sustain our youth-led model as our team embarks on their various post graduation plans.
While many often call my story remarkable, I'm here to tell you that it's not. I say this not to minimize the great impact of Global Minds, but to remind you don't have to be a superhero to change the world. Those affecting change in communities across the country are ordinary people, like you and me. We all see injustices and problems waiting to be solved every day; the courageous choice is to act with the confidence that your actions can make a difference.
There is so much more in you than you know. Cheers to you!
In community,
Peyton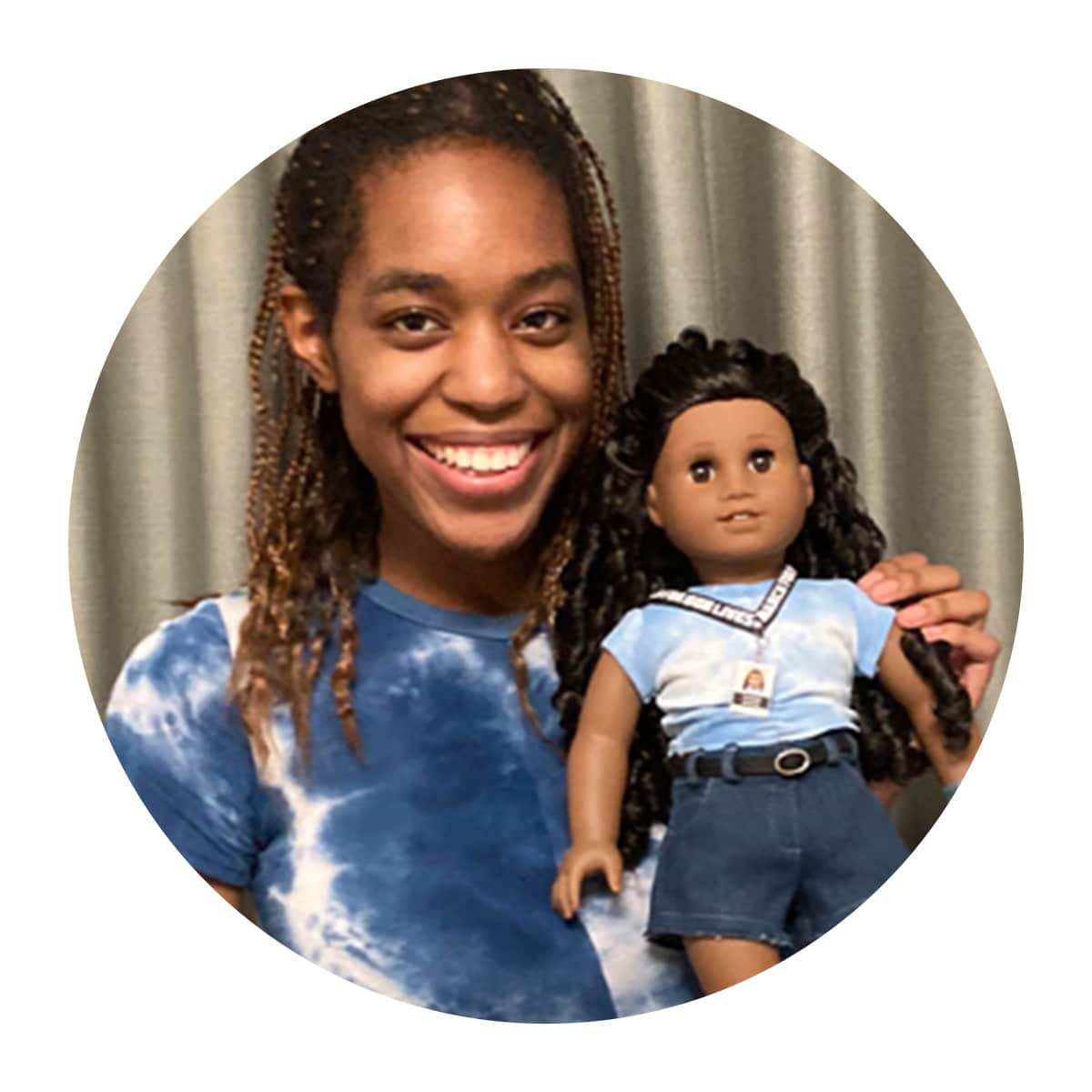 Climate activist and World by Us advisor
You can your girl can read Yasmine's letter together.
Dear American Girl community,
My name is Yasmine Mabene, and I am 19 years old. I got involved in social advocacy work when I was 14. I saw a lot of issues that were happening around me, and I knew I wanted to do something to address them. Two movements I am very passionate about are environmental justice and gun violence prevention.
I started fighting for gun violence prevention in my community by organizing protests and sit-ins with friends. We reached out to our legislators and organized events such as town halls to share our voices. I got involved with youth organizations such as March for Our Lives and Giffords, and I started working with coalitions of community groups to increase funding for gun violence prevention programs.
I lobbied with elected officials at city council meetings, at the State Assembly, my governor's office, the U.S. Capitol and with the White House to increase funding for health services such as mental health resources and trauma programs in hospitals for communities most impacted by gun violence.
I got involved advocating for environmental justice with Earth Uprising, a youth international climate organization I helped lead. Working with so many other youth from all over the world was very inspiring because so many young people with different backgrounds and ideas were coming together to work on the same problem. We coordinated strikes and protests with other youth climate groups leading up to the Global Climate Strike and the United Nations Youth Climate Summit in 2019 where we presented a campaign. During the pandemic, I started working with Green Action on an academy program to empower youth to take action against the climate crisis on an individual and systemic level and to hold government agencies accountable for high levels of pollution in marginalized communities and the resulting health disparities.
Sometimes it was scary for me to speak up especially when the people around me were so much older. However, what I have learned is that if there's an issue that you really care about or a problem you want to fix, don't let anyone tell you that you are too young to make a difference. You're never too young to stand up for what you believe in.
- Yasmine

Go for Your Goals: Team USA
July 2021
This summer, American Girl is cheering on the amazing women of Team USA. These athletes faced a challenging year, but they persevered and worked as hard as ever. Their message to girls is this: Go for your goals, no matter what obstacles stand in your way!

Simone is a fast freestyler! She swam for Team USA in 2016, bringing home two gold and two silver medals. She loves that swimming for Team USA gives her the chance to represent the United States, travel the world, and meet new people. 2020 taught her to live in the moment and never take things for granted.

"Don't sit on the sidelines when you're meant to stand out."
–Simone Manuel

Scout is a speedy sprinter! She holds the world record for the 400-meter dash in the T42 disability classification. Growing up, Scout didn't see girls who looked like her in ads or magazines. But today, she's proud to be the role model she wishes she'd had as a kid! In 2020, she learned that it's important to strengthen herself as a whole, despite the tough year.
"Sometimes the biggest challenge is having the courage to begin."
—Scout Bassett

Katie is dedicated and decorated! In 2016, she won four gold medals, one silver medal, and two world records in freestyle, making her the most decorated female athlete that year. She says that the Molly doll she had as a kid inspired her to dream big and be a good role model for others. In 2020, she learned the importance of family, friends, and teammates.
"Now is the time to take the lead and keep the lead."
–Katie Ledecky
---
Shop Team USA gear, meet more athletes, and go behind the scenes here.
---
Use Your Outside Voice: Climate Change
April 2021
You're never too young to make a difference. It's a fact that's been proven over and over again by young climate advocates Iris Zhan, Genesis Butler, and Haven Coleman. See how they're raising their voices—and raising awareness—in this Conversations for Change episode.
---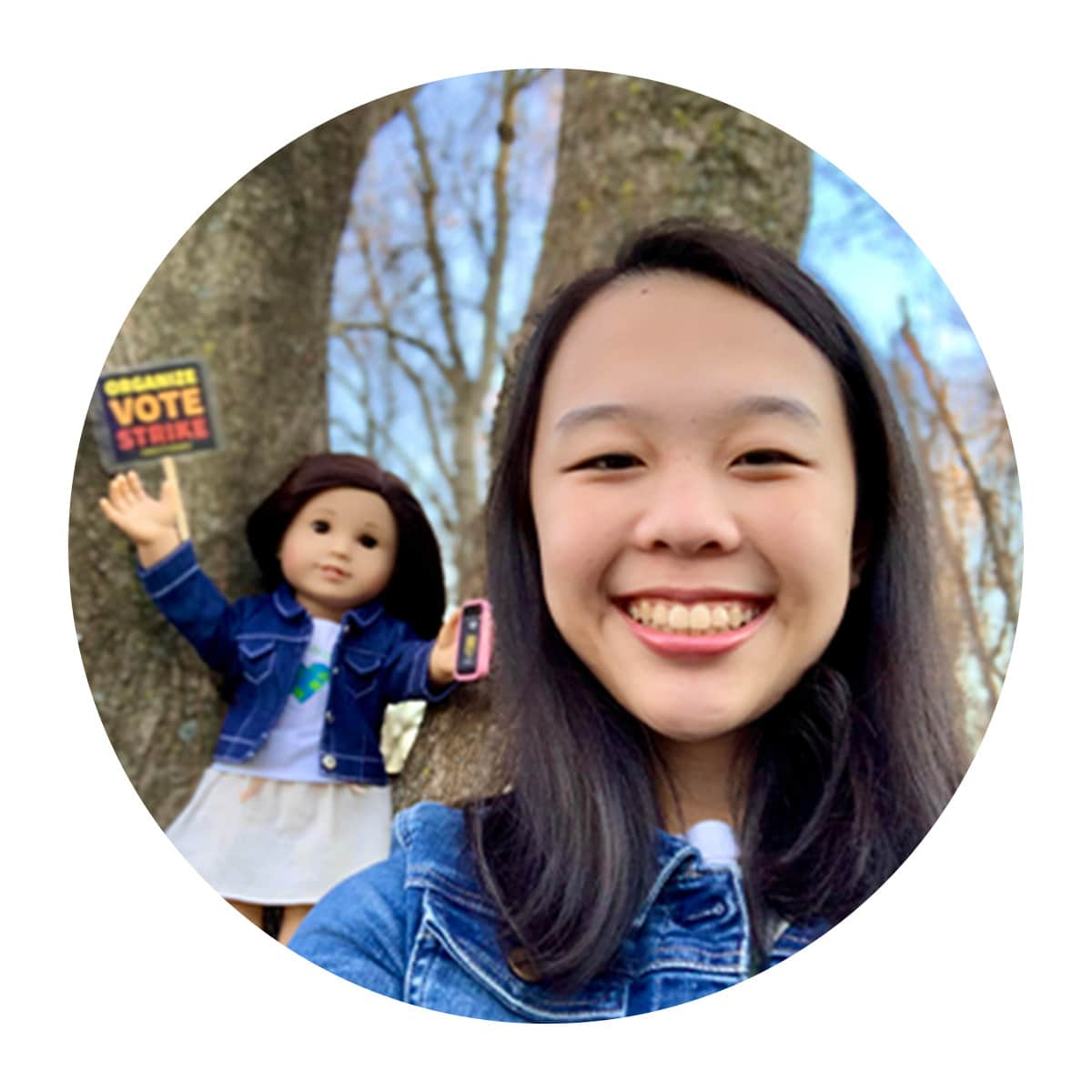 Co-founder, Fridays For Future Digital + Founder,
local hub of the Sunrise Movement
You can your girl can read Iris' letter together.
Dear American Girl community,
Hello, I'm Iris Zhan. I'm a 17-year-old climate activist.
My journey started when I was in third grade and learned about the climate crisis in school, which was enough for me to immediately care. Scientists have been telling us for decades that climate change will result in catastrophic damage to our planet and that is happening right now and the time window to prevent the worst is quickly closing. We the young people are the most affected by the climate crisis and we cannot wait any longer for action.
I found my calling to get involved in making a difference. I started petitions, wrote to my local newspaper, lobbied my elected officials and attended demonstrations when I was 13. At 15, I founded the first youth-led climate group in my community, a hub of the Sunrise Movement in 2019. I became a national trainer for Sunrise Movement (sunrisemovement.org) at 16. I was the key organizer of my school's climate strike and the coordinator for all the climate strikes in my county for the largest globe climate strike in history on September 20, 2019. I co-founded Fridays For Future Digital, (FFF Digital) in the spring of 2019. FFF Digital (digital.fridaysforfuture.org) has become a global movement of people taking digital actions because of the COVID pandemic. We are focused on increasing impact and accessibility in the climate movement through digital actions and campaigns, especially for the most affected people and areas, or MAPA.
How can you start? Start small; you can't do everything overnight. Learn to be patient with ourselves because we are human and imperfect. A lot of what I have learned has been through trial and error experiences. Take as many opportunities you can without burning out. Always keep your mind curious and open, and never stop trying and learning new things. Be persistent no matter what obstacles come your way, because we are not alone in this fight and when we persevere, real change does happen. Your impact will reach far to places unimaginable.
I've learned you don't have to win the approval of others in order for your voice to be validated. People are wrong when they say you are too young, too loud, too bossy, or too crazy, not being a "nice girl." If you don't like the way the world is, you gotta change it and you do have the power to do that. I have shown that it's possible.
I have become one of the most vocal Asian female climate activists, which defies the stereotypes of the model minority myth, and the submissiveness of Asians and women. I hope my story can inspire more young girls to get out of their comfort zone. Be fearless in pursuit of what sets your soul on fire. I am telling you that it is worth it in the end as you will meet amazing people, have incredible experiences, and grow stronger as a person. You are never too young to make a difference.
Love,

Iris Zhan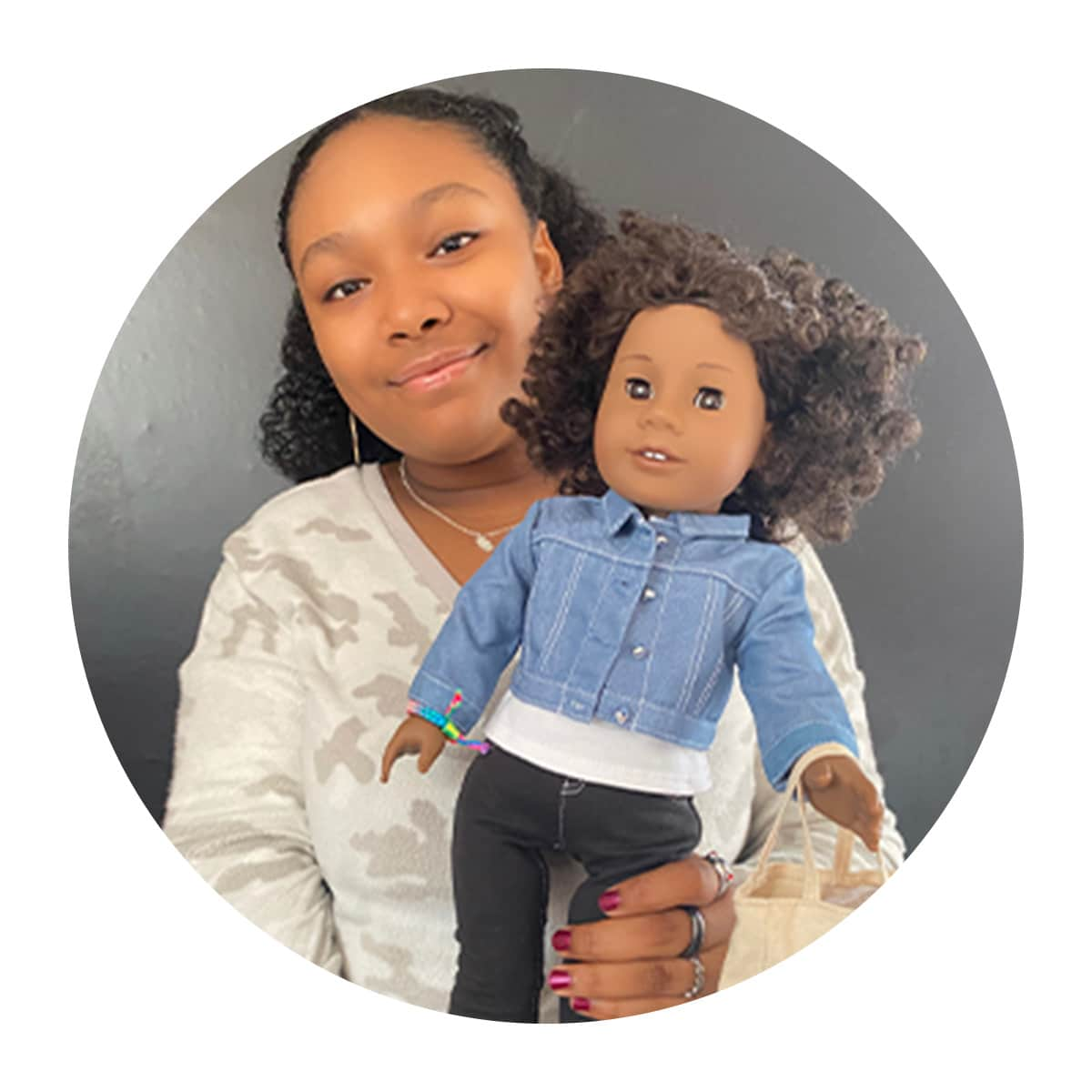 Founder, Genesis for Animals + Founder, Youth Climate Save
You can your girl can read Genesis' letter together.
Dear American Girl community,
My name is Genesis Butler and I'm 14 years old. I started my journey as an activist when I was only 6 years old. I became an animal rights activist and started attending marches and speaking at events. I would ask people to extend their compassion to all living beings on this planet. When I was 10 years old, I was chosen to give a TEDx talk so I researched topics for my talk and that's when I learned about climate change and how it is linked to animal agriculture. This was something I know a lot of people don't know about so I chose this as the topic for my speech. I became a climate activist shortly after because I could still speak up for animals, but also the planet too.
Around this same time, I also founded my non-profit, Genesis for Animals, which is an organization that funds animal sanctuaries throughout the United States. I decided to start my non-profit after spending time at one of my favorite organizations, New Life Animal Sanctuary. New Life is an organization that is devoted to the rescue and rehabilitation of animals who are saved from laboratories. These animals once lived in labs where they were tested on regularly, never seeing the outside world until they became residents at New Life. The founder, Gina Lynn, would tell me about the high cost of providing animals with a forever home so I wanted to do something to help Gina and other sanctuary owners. I have raised over $20,000 for sanctuaries in the U.S.
In addition to founding Genesis for Animals, I also founded Youth Climate Save in 2020. Youth Climate Save is the first youth led climate organization that focuses on animal agriculture and its link to climate change. I put out a call to action on my social media page asking for youth to join me and in just a few months, chapters were started by youth from around the world. These countries include the United States, Canada, India, Chile, Peru, Mexico, Bolivia, South Africa, Dominican Republic, Spain, Ecuador, Hong Kong, United Kingdom, Germany, Holland, United Arab Emirates, Brazil, Zambia, Nigeria, Guatemala, Tanzania, and Australia. We use social media to educate people about issues related to the environment and climate change.
I'm often asked for advice from others about how they can make a difference. One tip I share with other youth who want to make an impact in their own community is to not be afraid to speak up about an issue you are passionate about. You may get intimidated because people might say you are too young to make a difference or that one person can't make a difference, but this isn't true. We all have the power to help change the world and make it a better place. If you can find other girls who have the same passion as you then that's great, but remember, you can also make a huge impact on your own!
Thanks for taking the time to read my letter.
- Genesis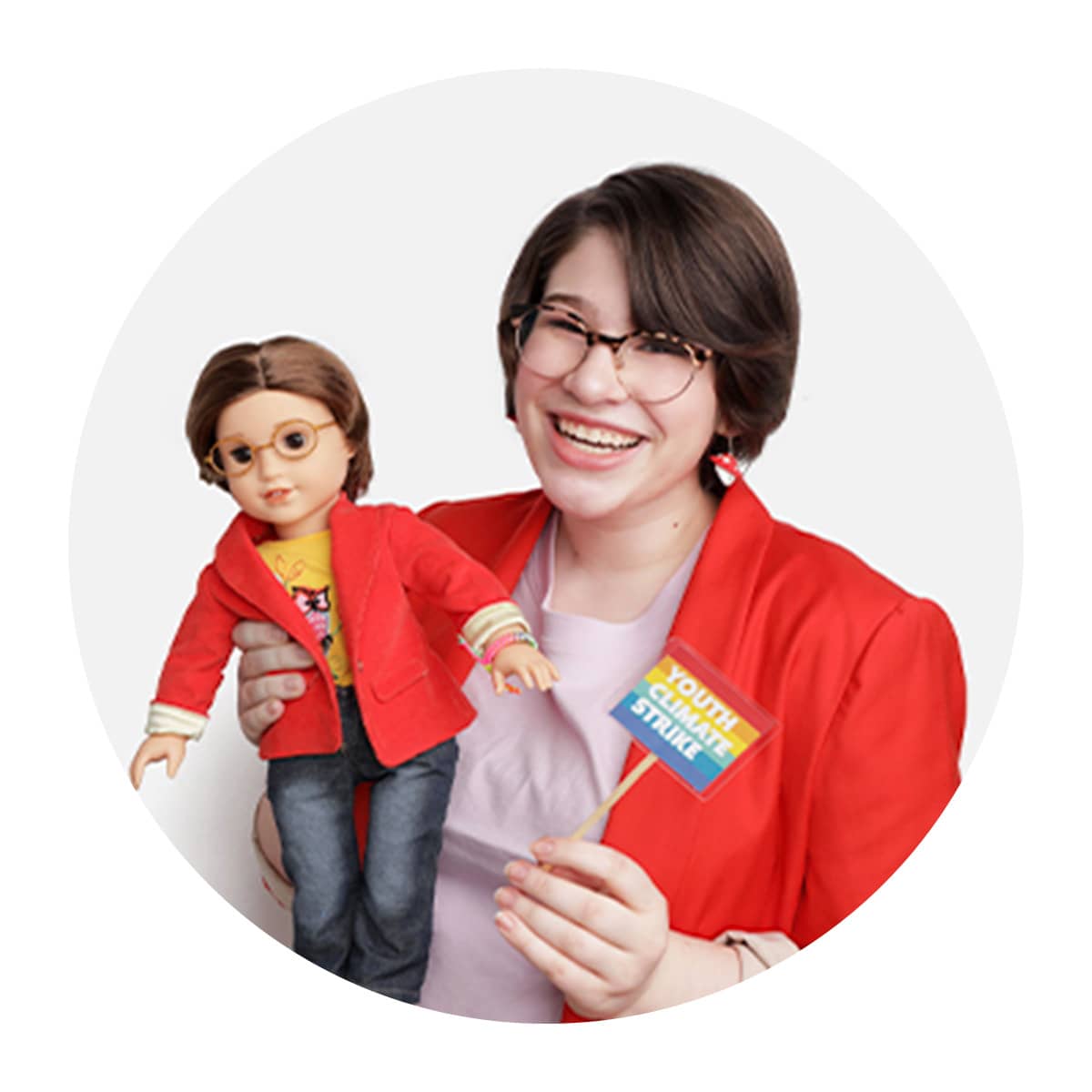 Co-founder, US Youth Climate Strike + Founder, Arid Agency
You can your girl can read Haven's letter together.
Dear American Girl community,
I've always been very loud and proud while standing up for what I believe. When I was in third grade, I tried to save the manatees by holding a mini money drive to adopt one. I was successful, and I named him Cheese. I did the same for red pandas the next year.
In fifth grade, I learned how deforestation and climate change affect so many animals in the Amazon rainforest, including my favorite animal, the sloth. I wanted to do something, and my mom helped me find the Climate Reality Project. I received training and taught students across my city and state. I used my voice to talk to my local and state politicians at city board meetings and town halls. I also stood up against the coal power plant polluting my community's mountain air!
I learned my voice has power, and so does yours. Adults would listen to me and respect my ideas when I spoke up. Even when they wouldn't, I didn't let it bother me or slow me down. In 2019 I co-founded US Youth Climate Strike, which brought the Student Strike movement to the US. In one coordinated action, we organized thousands of youth across the country to fight against the climate crisis.
After witnessing what can happen when young people use their voice and strength to create change, I founded Arid Agency. Arid's goal is to boost positive campaigns and bridge the gap between adult-run organizations and younger generations' creative power. Arid's first campaign is bringing air purifiers to people in need. Climate change is happening now, and we need to adapt to it, but low-income communities are being left behind. Our goal is to provide relief to communities most affected by wildfires and air pollution.
There are so many ways you can get involved in your community. Did you know that you can talk to your city council and representatives about change? You can join local organizations making a difference, like Moms For Clean Air Force. They connect moms and kids across the country advocating for clean air. I've found if you want to do something, make a simple plan, start small, get some help from an adult, and make it happen!
Haven Coleman
4 Generations of Black Voices
February 2021
Black stories matter, which is why we're kicking off our Conversations for Change series with the voices of Marley Dias and Paris Williams. These incredible young changemakers have inspired others to find the kind of courage that transforms conversations into change.
---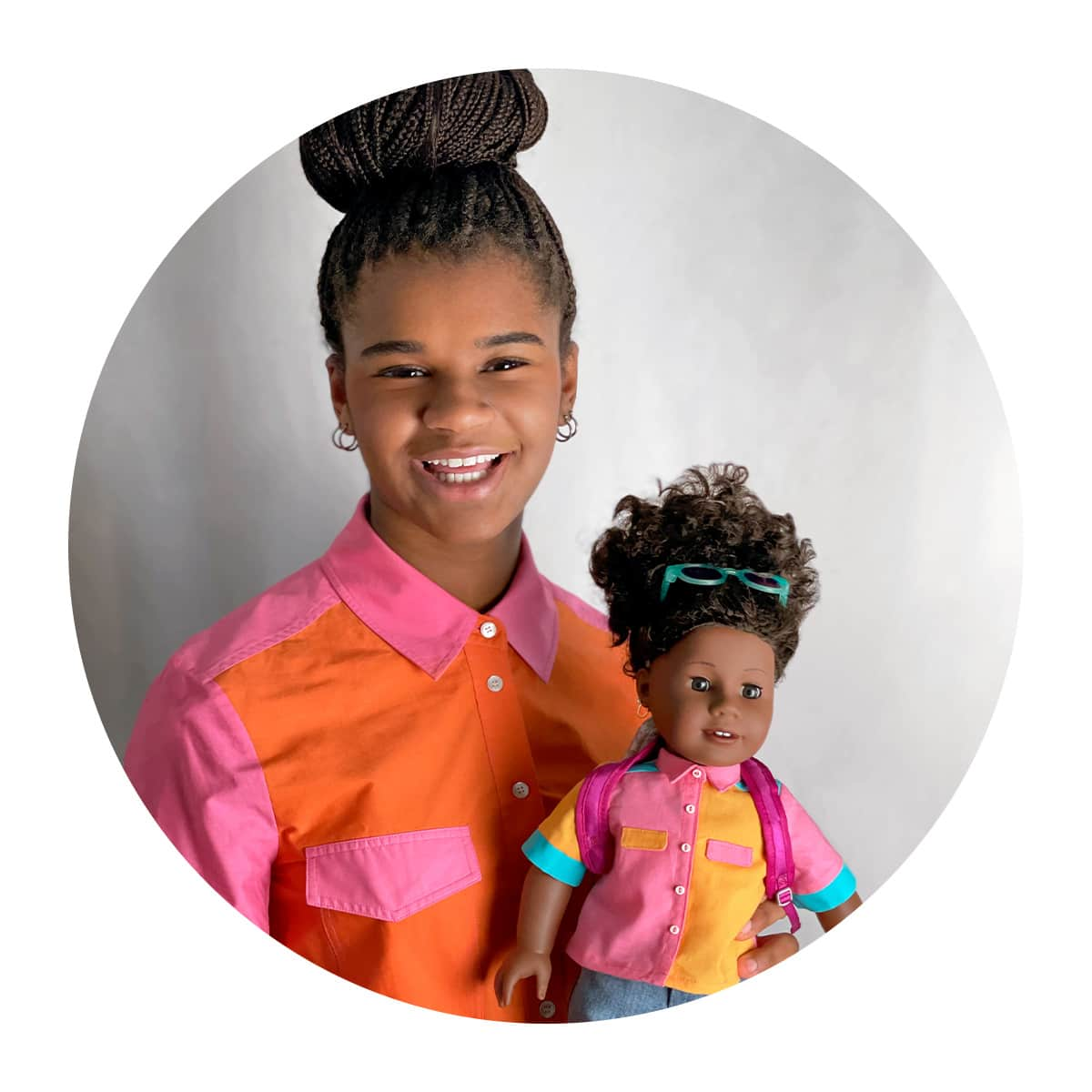 Founder of #1000blackgirlbooks
You can your girl can read Marley's letter together.
Dear American Girl community,
Happy New Year! I hope you are well and staying safe. Five years ago, the Philly Voice ran an article about my campaign; this article amplified my story and propelled me into this larger public life. I was only 11 years old, and admittedly I didn't know what this spotlight would mean for my life. I was nervous and excited about what my teachers would think and how my ideas would be perceived by those I cared about.
Looking back now, I realize that I was almost numb to the experience. I focused on making sure that the world understood racial and gender exclusion issues and I didn't take any time to enjoy these special moments. While I wish I had soaked up more of the perks along the way, I am proud of my unrelenting focus and hard work. I want our society to see, hear, and value those often excluded, starting with girls like me. I began by aiming to collect 1,000 books where Black girls were the main character because I am a Black girl, and I knew what exclusion felt for Black girls. I always try my best to be clear that I want us to create space for ALL of us, that's why I support campaigns led by other kids with entirely different experiences than mine. We cannot do things as usual. We need to expand our focus, and kids need the support of parents throughout this journey. Caregivers need to listen, support, and dream with the children in their lives. They need to ask them questions, show them the wonders of life, and show them that they don't have to wait to "grow up" to help others and change the world. With my caregivers' and community's support, I have now collected over 13,000 books where Black girls are the main character. With the right encouragement and resources, a story of activism like mine will become the norm rather than an exception.
Happy Reading,

Marley Dias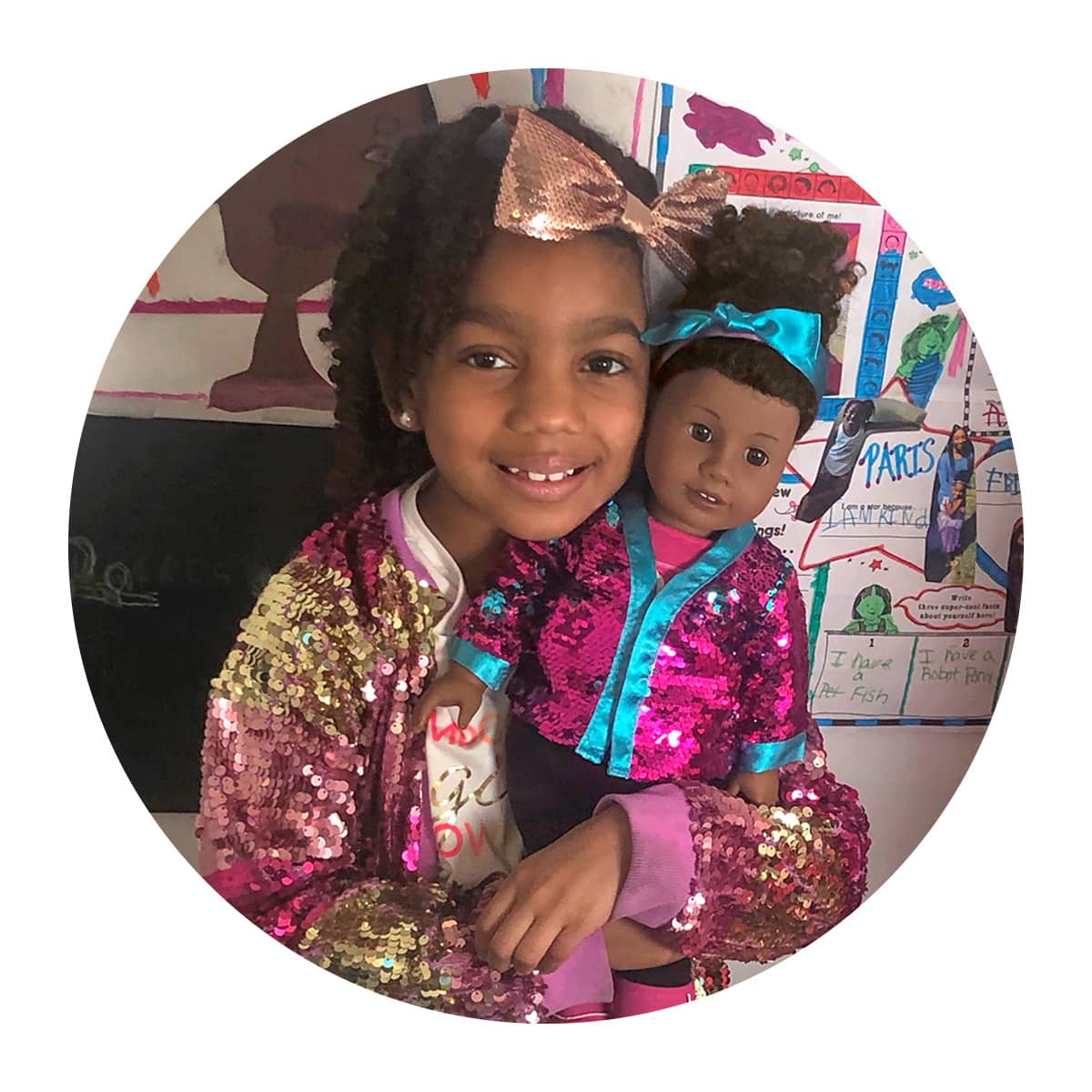 Founder of Paris Cares
You can your girl can read Paris' letter together.
Dear American Girl community,
My name is Paris Williams and I am 7 years old. I started my own foundation called The Paris Cares Foundation and my mission is to feed as many homeless as possible. I make Paris Cares packages filled with food items. Each package has a positive word written on the bag to give hope to the homeless. I also hand out hygiene kits for those in need or deliver them to local shelters.
The Paris Cares Foundation has provided lunch to essential workers, toys for homeless children for Christmas, Christmas Eve dinner for a local shelter for teens, and Paris Cares packages of food were delivered to many homeless through the St. Louis community. During the winter months, we have handed out hats, gloves, and hand warmers. In the summer months, we deliver ice, water, and Gatorade to those in need. It brings me joy to help my community.
I want to reach as many homeless people as possible because I love seeing the homeless happy when they open the bags. My goal is for my foundation to keep growing and help as many people as I can.
Tips for giving back to your community:
Ask your parents
Make sure it is safe
Start small with items you have at home
Never go alone
Set a small goal and work toward it
Get your family involved
Always remember to be kind and help others when you can.
- Paris
Follow my journey on Instagram @pariscaresfoundation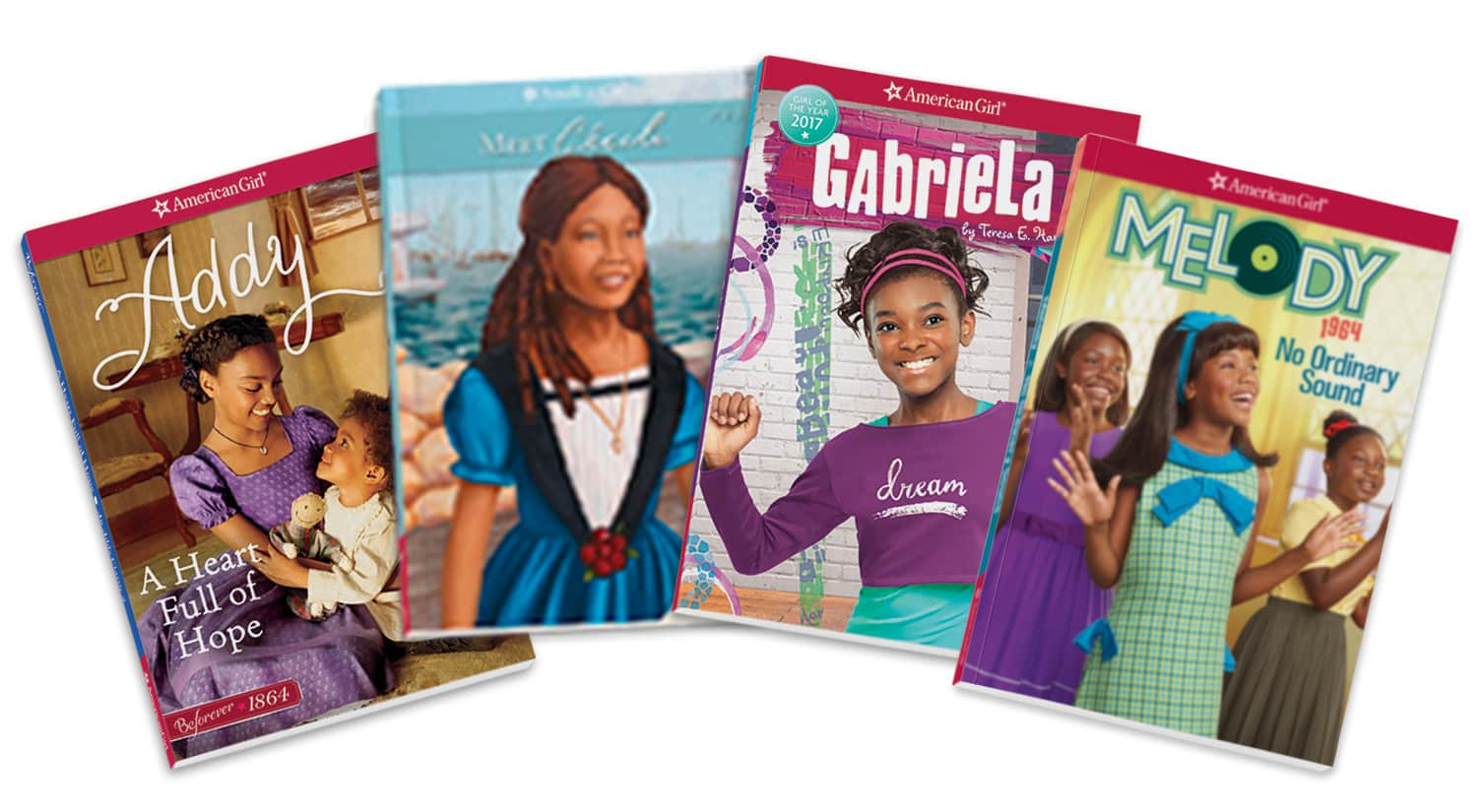 Spark conversation. Create change. Download free.
You can find stories written by Black women and featuring Black heroines
to share with your girl in our free online library.
---
Share your story with the world!
Meet Kira Bailey, choose a Truly Me doll for your girl, or Create Your Own.
---
Check back throughout the year to hear from more amazing young women.
©2022 American Girl. American Girl and associated trademarks are owned by American Girl, LLC.