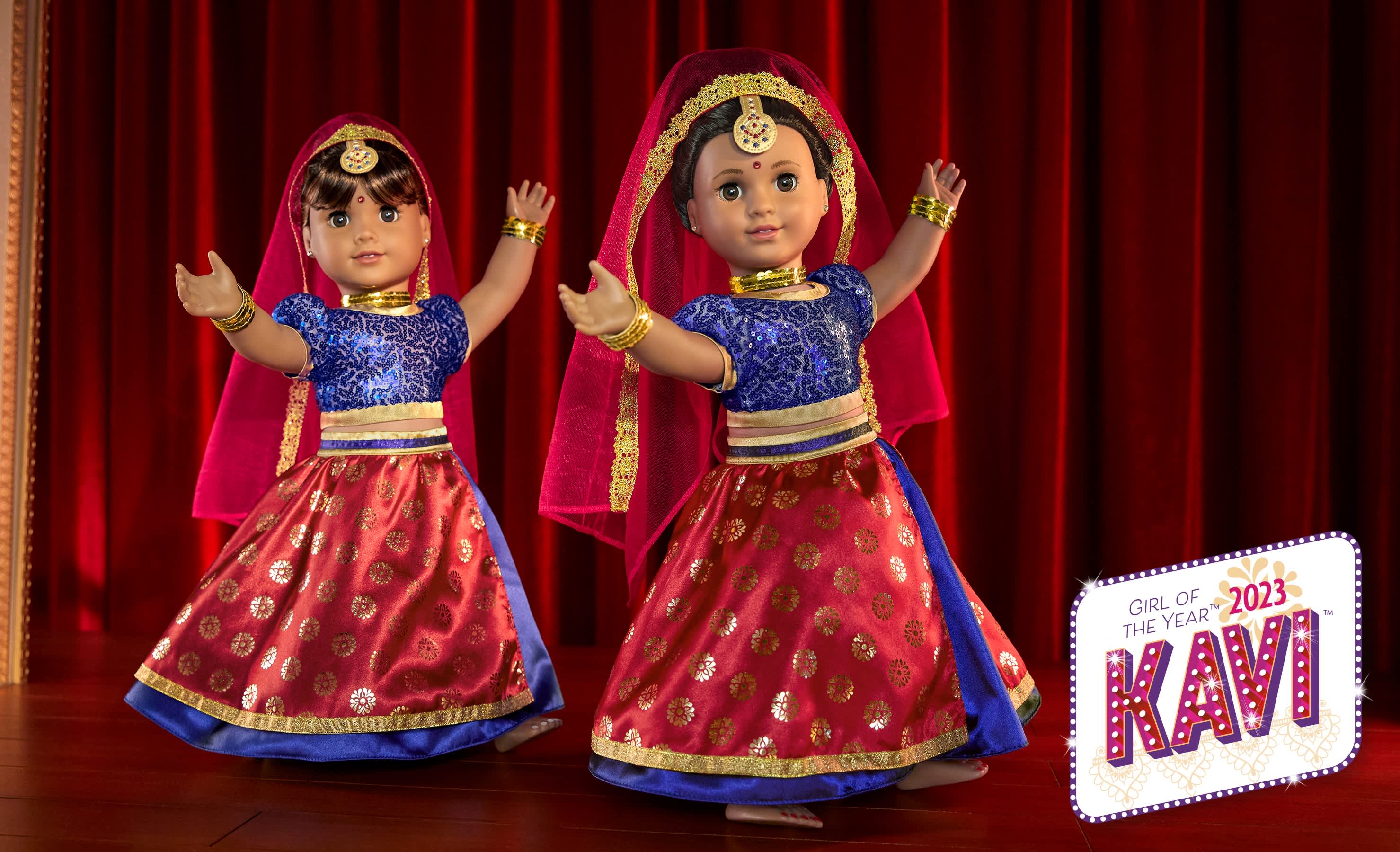 American Girl's 2023 Girl of the Year™, Kavi Sharma™, has a passion for performing, whether it's playing piano, dancing, or writing and singing her own songs, and she dreams of taking the stage on Broadway one day. Supported by her family and friends, Kavi finds the confidence to shine bright in the spotlight and inspire others to use their talents and dream big.

To celebrate young performers like Kavi, American Girl is partnering with Camp Broadway, a leader and trusted source for educational and experiential programs that help make theater arts accessible for young people. We spoke with Susan Lee, Camp Broadway's founder and Chief ARTSpreneuer, about the company's mission and how they bring empowering, real-life theater experiences to kids everywhere.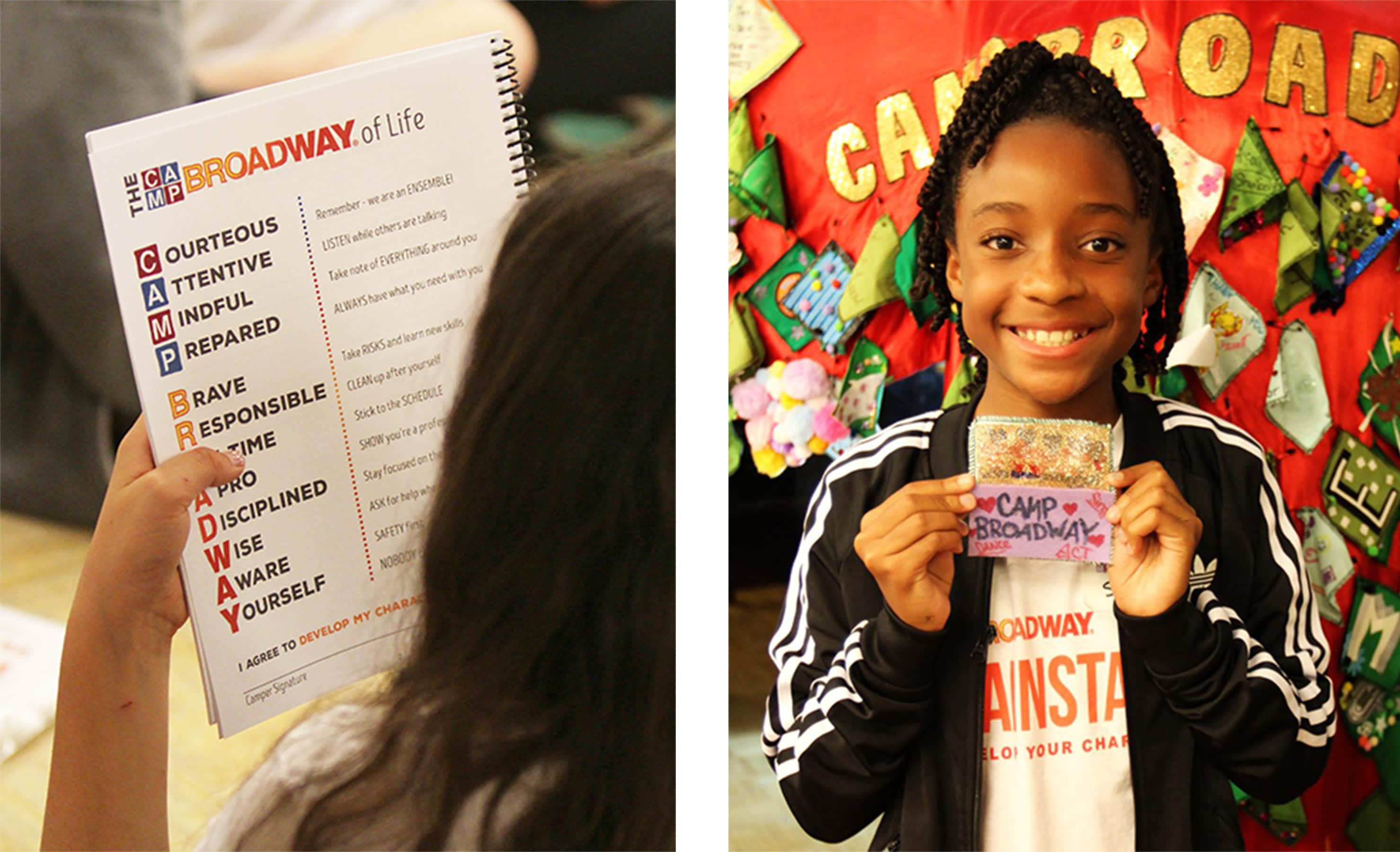 What is Camp Broadway?
Camp Broadway is an award-winning theater arts enrichment program recognized as Broadway's "original" summer destination for theater-loving kids. I founded the program in 1995 to make theater arts an accessible and engaging way for creative children to build confidence, hone presentation skills, and discover their unique talents on and off the stage. Camp Broadway is now owned and operated by the Broadway Education Alliance Inc. ("BEA"), a not-for-profit corporation focused on expanding arts education and enrichment programming.
Over 400,000 children have attended Camp Broadway camps, educational workshops, and special performance events held in New York and at partner performing arts centers around the United States.
What is your mission?
Camp Broadway is committed to lifelong learning through the arts by empowering youth to express their artistic voice, develop their character, and explore the world outside their own, through participation in musical theater and dramatic works. We emphasize the importance of "the ensemble" and provide a safe space for creative play, collaboration, and teamwork, enabling young artists to learn the value of discipline, respect, and good citizenship. Working in partnership with leading producers, publishers, and artists as part of BEA, Camp Broadway seeks to promote diversity, inclusion, and equity in all aspects of the theater arts industry.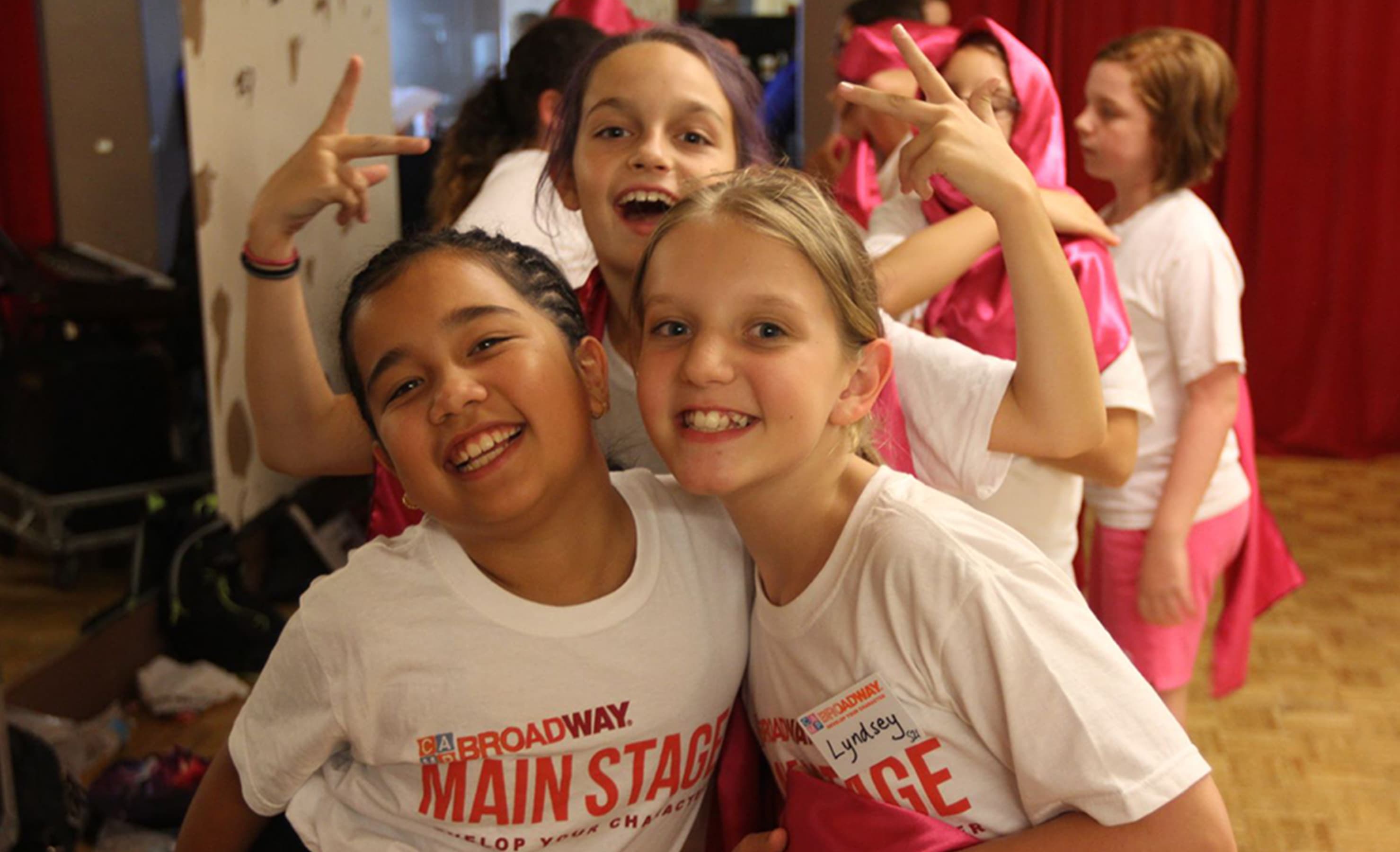 What programs do you offer?
The Broadway Education Alliance works at the intersection of arts education and enrichment. The organization presents a wide variety of educational initiatives including publishing of lesson plans inspired by Broadway shows, as well as digital field trips, educational workshops, and student performance award recognitions. In addition, we produce specialty camps such as Camp Broadway Mainstage for kids ages 10-17 and Shining Stars for kids ages 7-9, as well as sponsor special performance events at world-renowned venues, including Carnegie Hall and Radio City Music Hall.
What do you hope participants get out of the experience?
Every member of the Camp Broadway creative team is committed to delivering a positive, enriching, and memorable experience to every young artist who attends the program. Our hope is that Camp Broadway continues to provide an environment where kids and families create lifelong friendships, deepen their appreciation of art and culture, and expand their understanding of the world and its possibilities.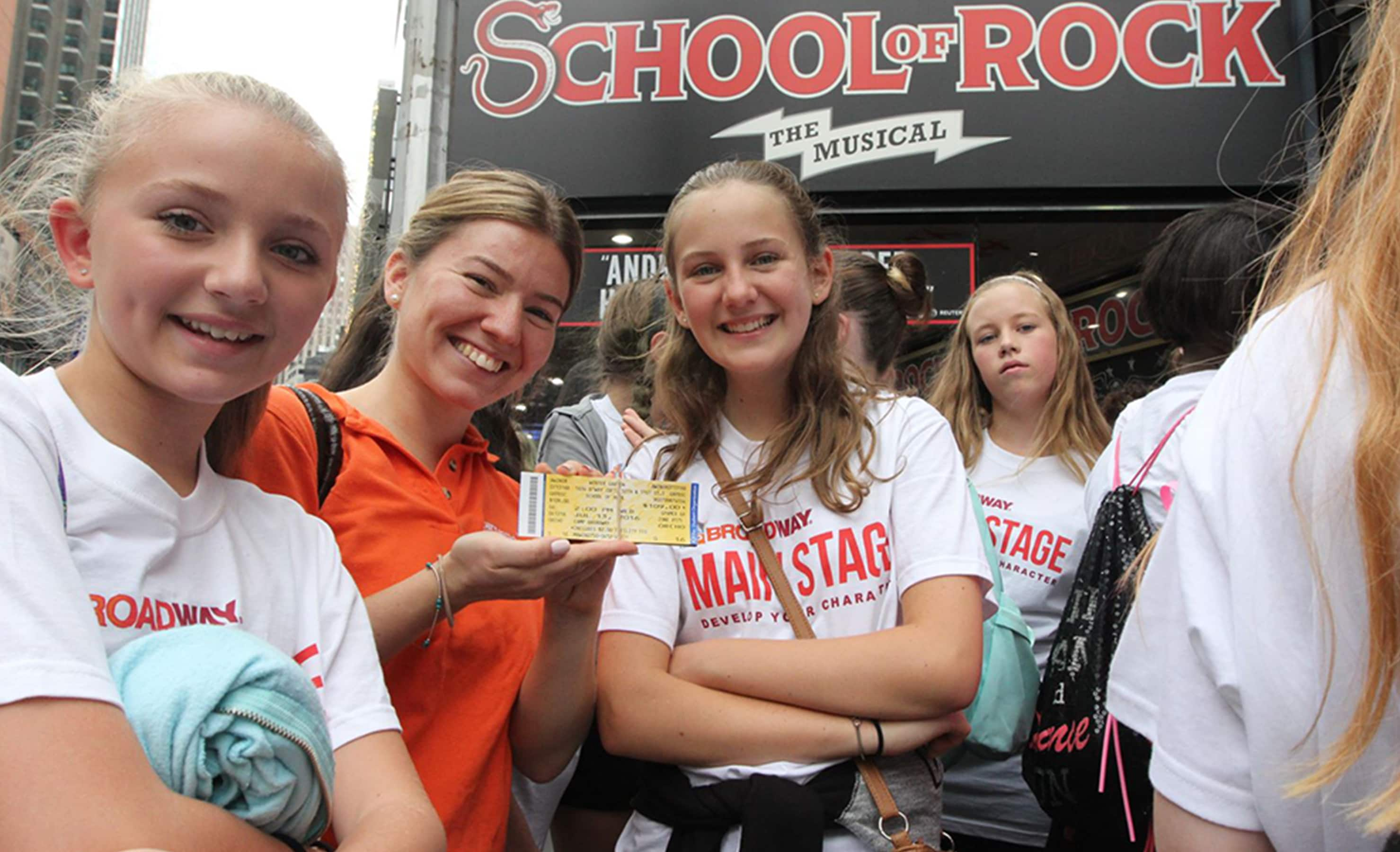 What do you have planned for campers in 2023?
We are very excited to be planning Camp Broadway's return to New York City on July 10-14 for one week only! Our theme this year is "New York, New York," and our creative team is finalizing the selection of songs and scenes from classic Broadway musicals we will feature. Mainstage and Shining Stars are taught by a team of Broadway director/choreographers and music directors who will lead 5-activity packed days of classes in singing, dancing/movement, acting and stage craft. There will also be special guests, master classes and more. Both programs will be held a Pearl Studios—the same place many Broadway shows rehearse, and each culminate with our Family Finale showcase to be enjoyed by family and friends. At Mainstage, our ensemble of aspiring performers will also enjoy our popular fieldtrip to Times Square for a behind-the scenes look at the making of a Broadway show and attendance at big hit musical.
Where can I learn more about Camp Broadway?
Parents, teachers, family, friends, and fans alike can learn more about Camp Broadway by visiting our website at www.campbroadway.com
How does one apply for a Camp Broadway scholarship? What is required?
Since the inception of Camp Broadway, we have endeavored to ensure that every child between the ages of 7-15 who aspires to attend the program has the opportunity. The Broadway Education Alliance administers a scholarship program to offset the cost of registration. For consideration, applicants must provide:
Completed scholarship application and photo of the child
One-page letter from parent or guardian outlining the circumstances of the request and why this child would benefit from the experience of attending Camp Broadway
A 250-word essay written by the child applicant that includes their theatre experience (if any), description of interests and they want to attend Camp Broadway
A letter of recommendation from a teacher, coach, or friend detailing the child's unique talents and how participation in the program can enhance their skills and understanding of the artform.
More information about Camp Broadway and the scholarship application can be found at www.campbroadway.com.
American Girl has donated $25,000 to Broadway Education Alliance, Inc. to fund full and partial Camp Broadway scholarships for kids participating in the camp's summer programs in New York City.
©2023 American Girl. American Girl and associated trademarks are owned by American Girl, LLC.