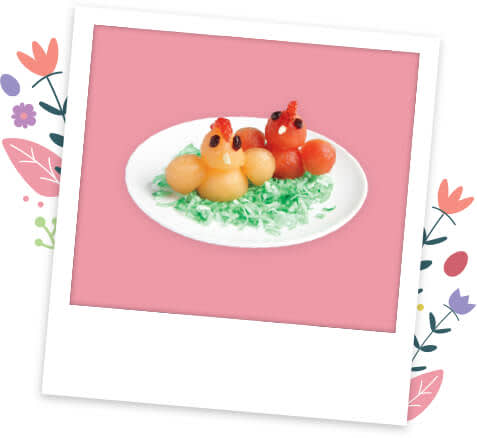 Pick a chick
Turn fruit into a flock of fun birdies!
Use large and small melon ballers to scoop out small heads and large bodies from honeydew, watermelon, or cantaloupe. Cut small balls in half for wings.
Assemble the birds, using toothpicks if necessary. Use clean scissors to snip raisins for eyes. Carefully place the birds on a small baking sheet and freeze for 15 minutes.
Remove the birds from the freezer, and take out any toothpicks. Use a butter knife to slice strawberries into combs. Add the combs and sliced almonds for beaks.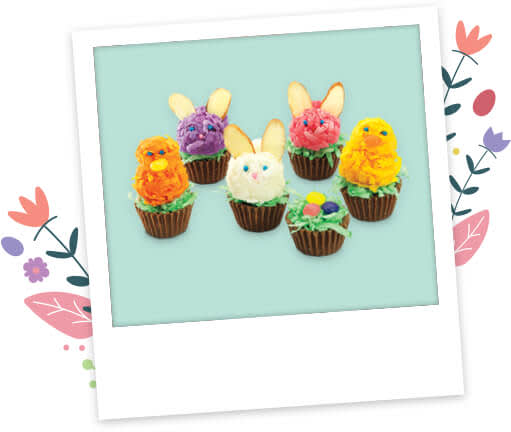 Coco-Cuties
Make quick chicks and funny bunnies from just a few ingredients.
Cover work space in wax paper, and wash your hands. Use a fork to mix ¾ cup shredded coconut, ½ cup powdered sugar, and 2 tablespoons condensed milk. Split the mixture between two bowls, and stir in a few drops of food coloring—different colors for a variety of colorful chicks.
Make chicks by rolling 6 small balls for the bodies and pressing on smaller balls for the heads. Add chewy candy beaks and sliced almond ears. Push in long sprinkles for eyes and make beaks from orange or yellow yelly beans.
To make grass, put ½ cup coconut and 2 drops green food coloring into a plastic zipper bag and seal. Shake to mix. Spread a little condensed milk on top of 12 mini peanut butter cups. Sprinkle on green coconut, and nest your chicks on their chocolate baskets.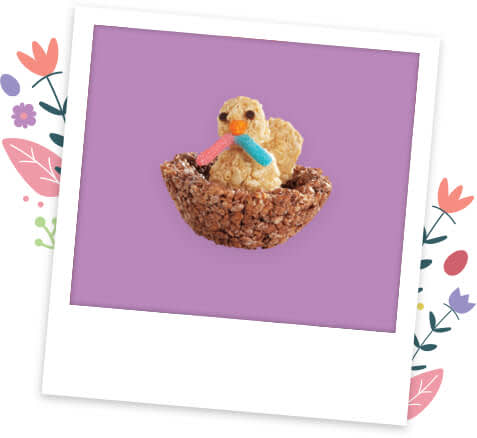 The early bird
Breakfast cereal makes a neat nest for this biddy birdie.
Wash hands. Cover a cookie sheet with wax paper. Pour 1 cup chocolate crisp rice cereal into one pile on the sheet and ½ cup plain crisp rice cereal into a separate pile.
Melt 1 tablespoon butter in a saucepan over low heat. Add ¾ cup mini marshmallows, and stir constantly until melted. Pour the mixture over each pile, with twice as much on the chocolate pile.
Let the mixture cool several minutes. Smear butter on your hands. Mix each pile with your hands until the cereal is evenly coated.
Form a nest by pressing the chocolate mixture into a small buttered bowl. Form a bird with the plain mixture by making a small ball for the head, a larger ball for the body, and a flat rectangle for the tail. Let all pieces set overnight.
Press the pieces together to make the bird. Decorate with mini chocolate chips, soft candy snipped with scissors, and a small gummy worm.
©2022 American Girl. American Girl and associated trademarks are owned by American Girl, LLC.