From crayons and clay to graduation day, kids go back to school at least a dozen times. As you help your girl get ready, each year is a golden opportunity to make the most of the journey.

Our back-to-school list is filled with creative ideas to help inspire excitement. Your girl is entering a world of new friendships, challenges, and adventures—with you at her side every step of the way.
Design a shopping day
School shopping can be stress-free and even…fun? Yes! Start by teaming up with your girl to make a list of things she needs. Be sure to check around the house for unused school supplies so you don't end up with two dozen glue sticks!

Then, plan and enjoy a day of shopping together.

• Create a playlist of upbeat songs to pump up your energy.
• Pick a theme, such as animals or rainbows, and look for matching supplies like an elephant notebook or colorful erasers.
• Turn the list into a scavenger hunt or give points to the person who finds the yellow sticky notes first.
• Add in a budget for silly buys, like bubble gum or the fuzzy gnome pencil topper she just has to have.
• Choose special school supplies and donate them to local programs for families in need.
• Celebrate with a post-shopping lunch date or ice cream (or both!).

Make the start of another school year extra special by visiting an American Girl store!
---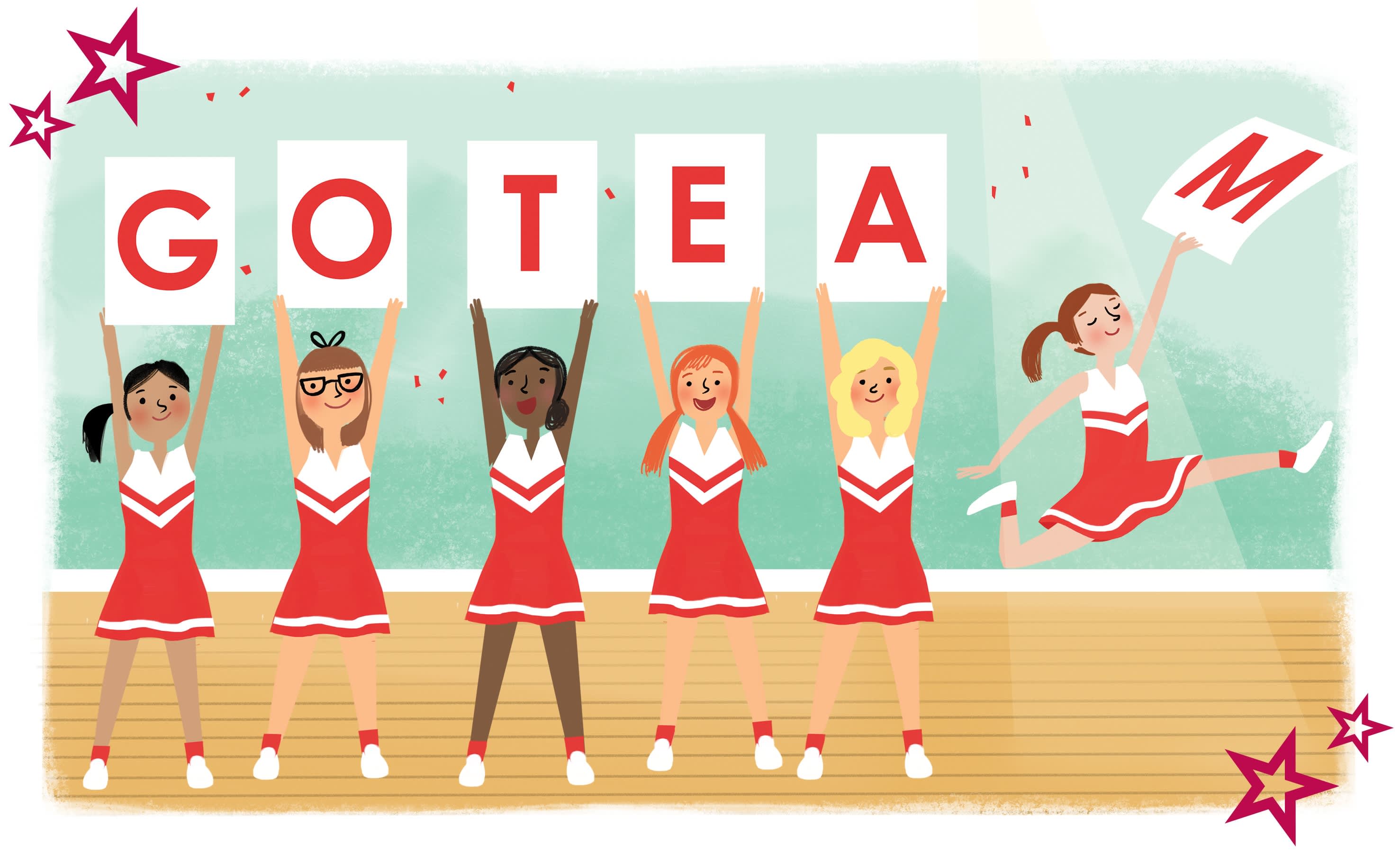 Focus on her passions
Is your girl excited about trying out for the school's soccer or swim team? Does she want to audition for the musical or enroll in an art class? All of the above?

Talk to her about her interests and encourage her ambitions by designing a vision board together. Decorate a corkboard and fill it with her goals for the upcoming year. Use photos, drawings, and doodles to create a colorful collage that inspires her to work hard and dream big.

If she's still pinpointing her passions, American Girl's A Smart Girl's Guide: Making a Difference can help steer her talents into activities that will change both her community and the world.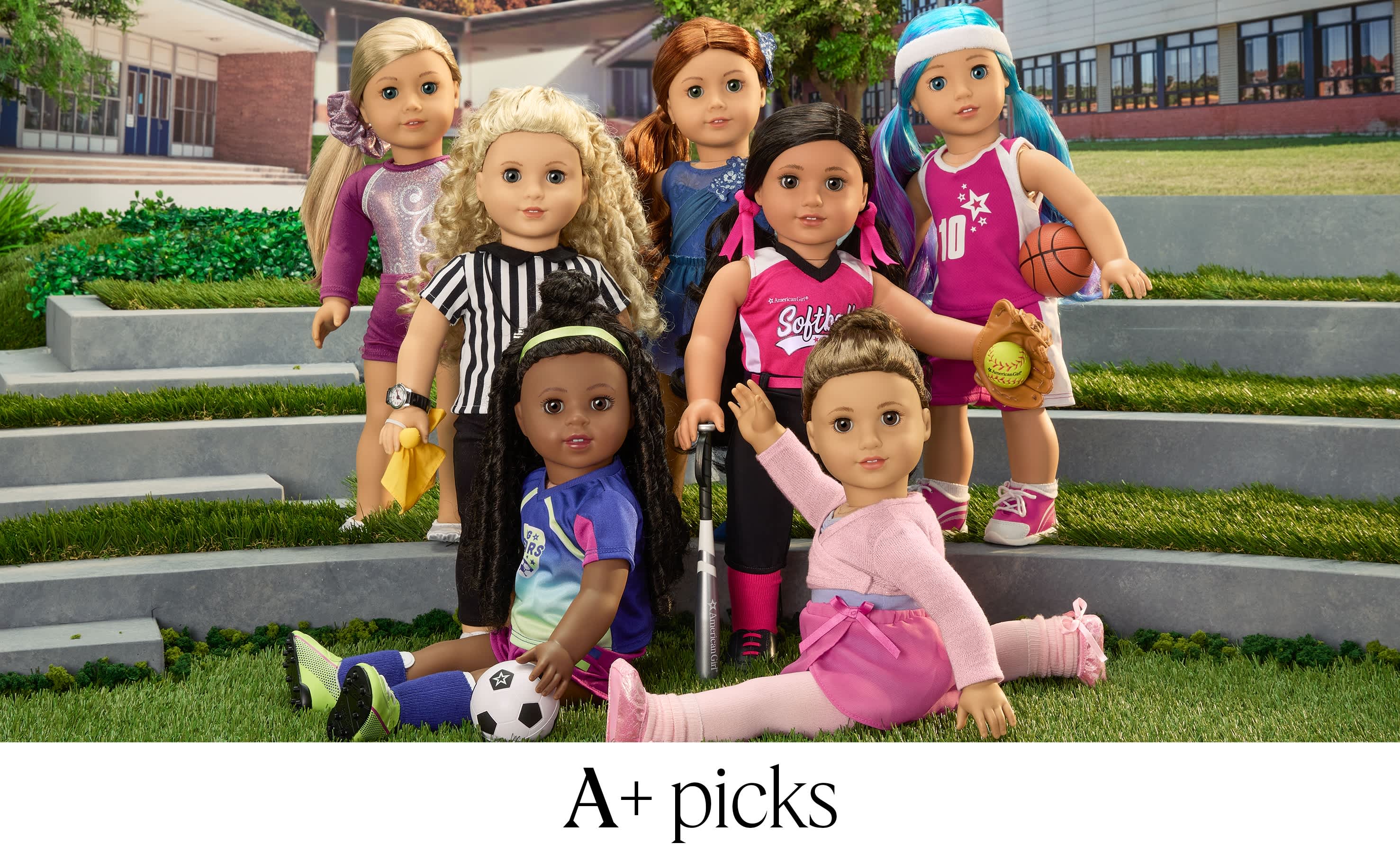 Score big with new school sets and sports outfits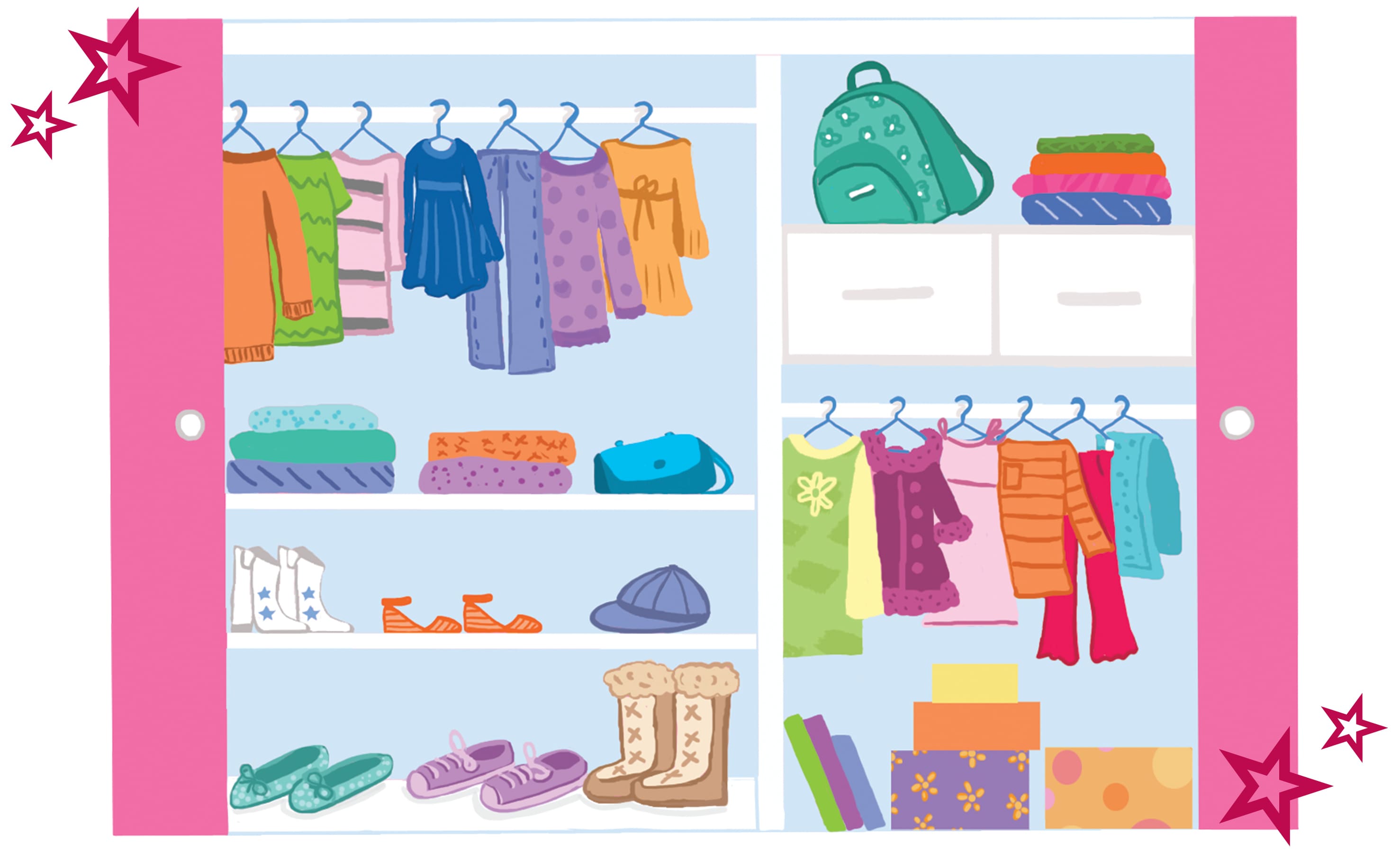 Sort and style
Tackle closet chaos together and help your girl find her individual style, whether the vibe is sporty clothes or ruffles and bows.

American Girl's A Smart Girl's Guide: Getting It Together is packed with tips and tricks to help girls transform messy spaces into an organizer's paradise:

• Mix-and-match her outfits.
• Organize clothes by style, color, season, or even day of the week.
• Take photos to create her own personal lookbook.
• Host a back-to-school fashion extravaganza.


---
All star accessories
Organize on-the-go with our new STATE Bags backpack, lunch box, and crossbody bag.
First day fab
Our new crystal earrings, designed with Stephanie Gottlieb, are perfect for back-to-school shine..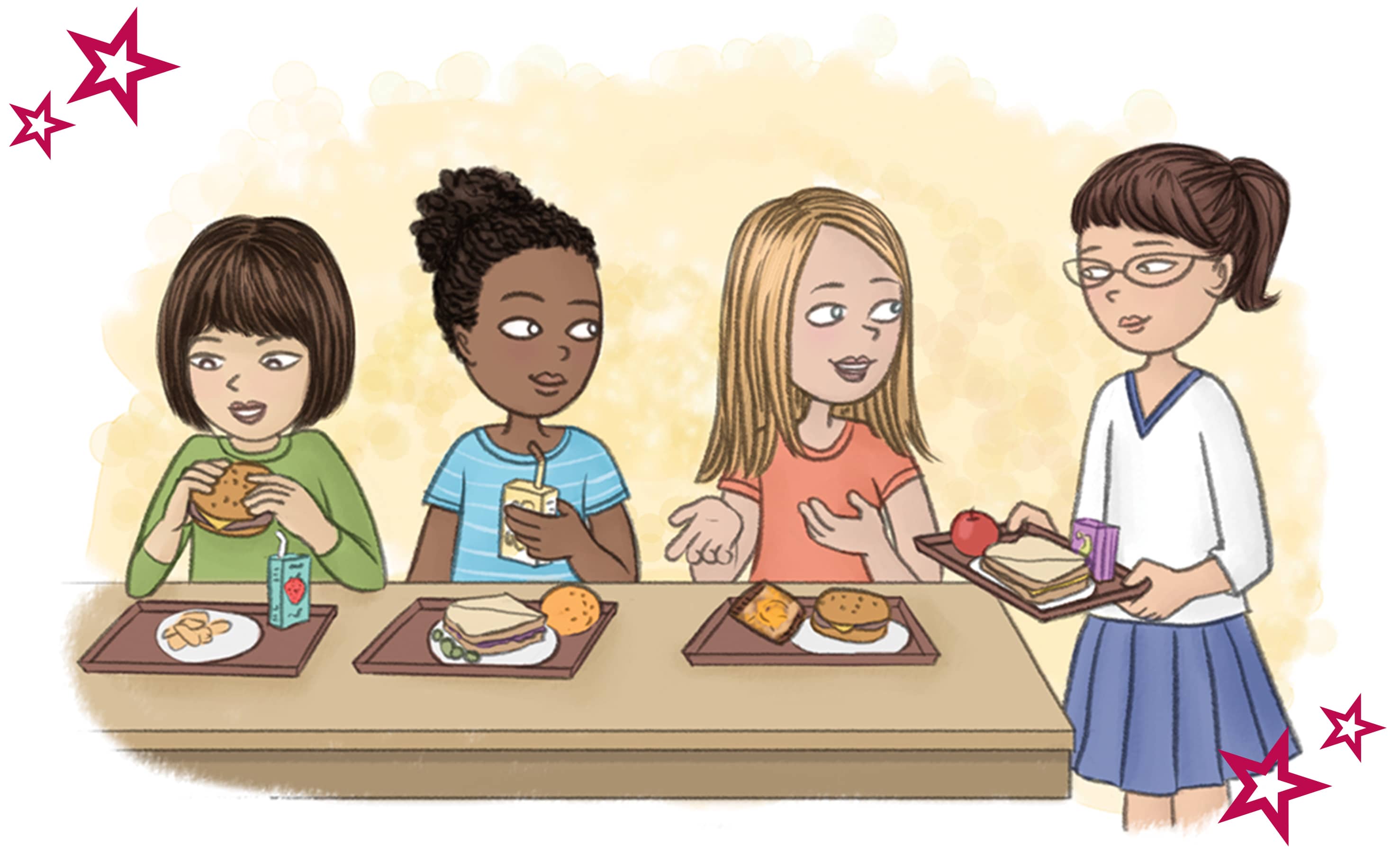 Encourage courage
Motivate your girl to celebrate her strengths and step out of her comfort zone. Encourage her to take healthy risks during the school year, like sitting with someone new at lunchtime, joining a club, or approaching a teacher for extra help.

Emphasize the importance of using her voice, whether she's standing up for herself, setting boundaries, or resolving conflicts with friends. American Girl's A Smart Girl's Guide: Knowing What to Say can help her learn to speak up with confidence and grace.

---
Make an "awesome box"
Boost your girl's awesomeness all year long. Have her write self-affirming phrases on colorful notecards like "I rock at working hard" and "I'm strong and brave." Decorate a box together to stash the cards.

Then, sneak the cards into her lunchbox or backpack throughout the year. Write your own messages expressing everything you love about her, and mix in your notes with hers. The unexpected surprises will keep her smiling all the way to June and beyond.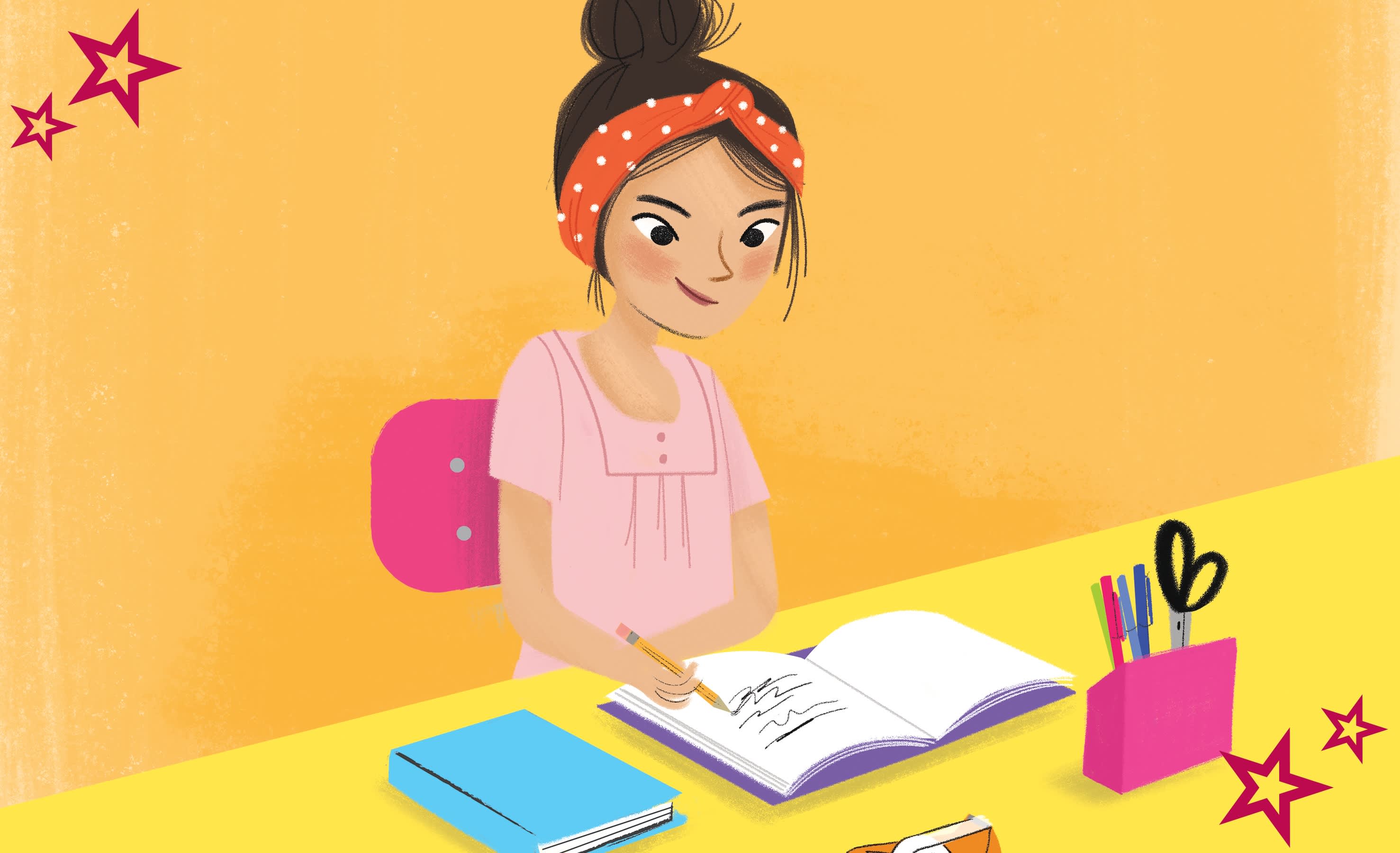 Design a personal study space
Inspire excellent study vibes with a homework-space makeover. Whether your girl studies in her bedroom or a comfy nook, she'll love making the space her own. Hang her favorite photos and artwork nearby or help her jazz up her desk with fun accessories.

Would your girl rather do her math worksheets in the kitchen, but read books in the den? Turn a simple cart-on-wheels into a portable homework station so she can roll that positive study energy from room to room.
---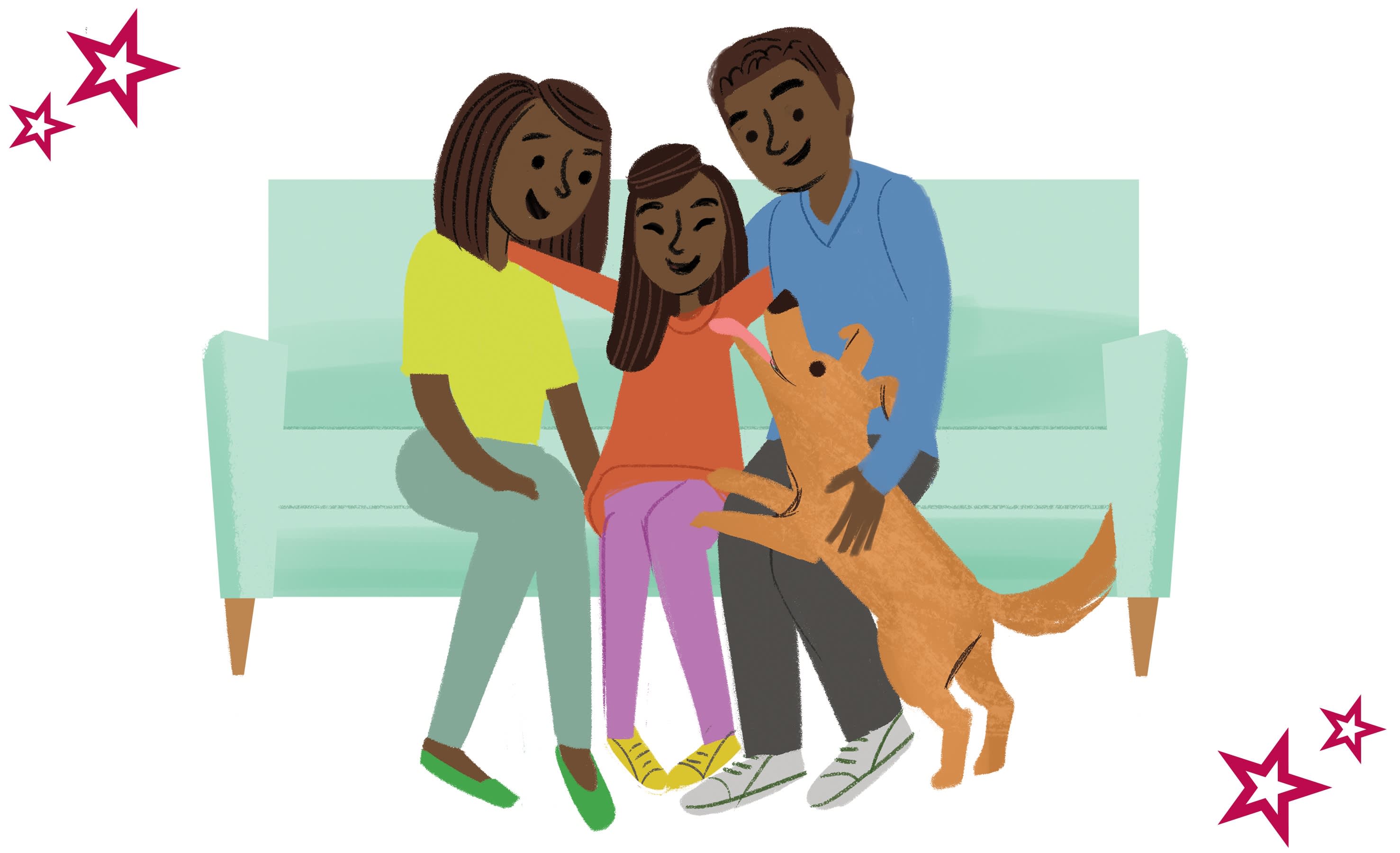 Enjoy the journey!
"Time goes so quickly," all parents say at one point or another…because it's the truth! So cherish the moments, celebrate the milestones, and have fun along the way. And if you still come home from school-supply shopping with a bunch of extra pencils? Use them to write the story of you and your girl.
©2023 American Girl. American Girl and associated trademarks are owned by American Girl, LLC.