There's no multiple-choice quiz to determine when your girl should get a cell phone. A phone can make it easier for you to pick your girl up from after-school sports and clubs, and she can use it to communicate with classmates about school projects and social events. But with a powerful device in her pocket, your girl faces new risks that she might not be ready for. Plus, your pocket might not be ready for a new monthly expense on the family phone bill.
Here are some questions to consider before taking the first-phone plunge.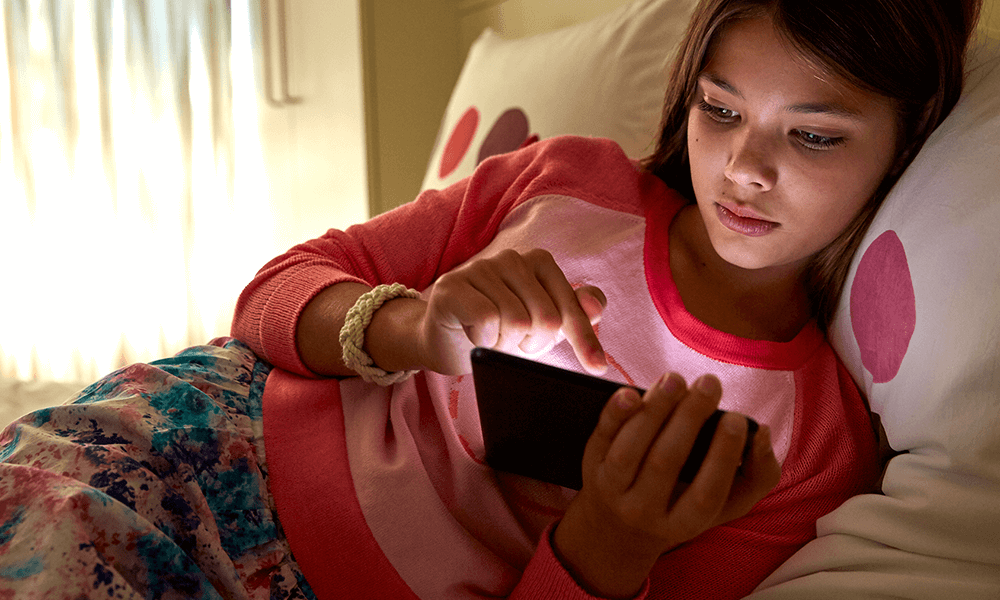 Does she show balance with other devices?
Think about the ways your girl currently interacts with technology—whether she's creating a movie for group project, listening to her favorite tunes, or snapping pictures of the cat for Aunt Carol. Does she use devices to send encouraging messages, help her schedule when and where to get together with friends, and provide entertainment when she has downtime? Or does she have trouble pressing pause to play outside or spend time with family? If technology is already taking over, she might not be ready to add a new device to the mix until she learns to find balance in her digital world.
2019 Girl of the Year™ Blaire Wilson™ struggles with this balance when she juggles using devices for communication and research with staying present in the real world:
Mom: Hi, Blaire.
Blaire: Hi Mom.
Mom: Oh good, I do still have a daughter named Blaire!
Blaire: LOL. Why are you texting me, you're in the next room.
Mom: This seems to be the only way I can get your attention. Can you come in here? Your dad and I would like to chat.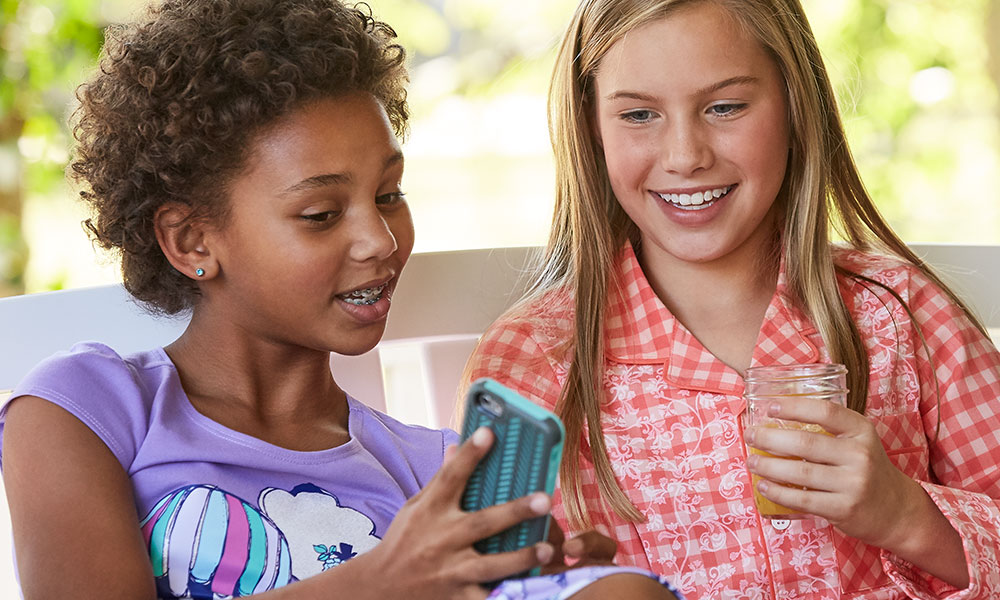 Can she hang onto it and keep it in good condition?
One unlucky move can send a cell phone flying into a toilet or falling through the bleacher slats at the softball field. How well does your girl keep track of other things, like homework assignments and her house key? When she plays games on the family tablet, does she treat the device with care, or does she toss it around like a throw pillow? Unless you're prepared to pay for repairs or a replacement, make sure you trust your girl to keep her phone in tip-top shape. (And consider investing in a sturdy case.)
If your girl needs a convenient way to communicate, but you're worried about an expensive device getting lost or broken, consider lower-cost options like pre-paid phones or flip phones. These options also tend to include only limited functionality, which make it easier for your girl to limit her screen time.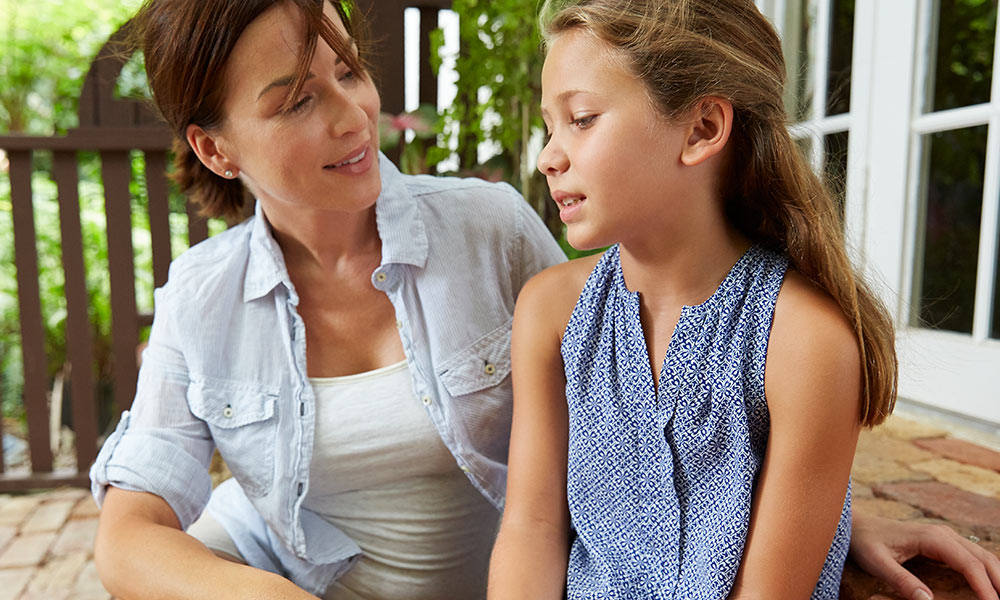 Is she a savvy communicator?
With a smartphone at her side, your girl will have more opportunities to send and receive texts instead of speaking face to face. Communicating can be tricky without facial expressions and voice intonations (even for adults), so make sure your girl knows when it's appropriate to shoot off a message, and when a phone call or in-person visit might make more sense. For example, sending a dancing ice cream GIF to her friend before they meet up for a treat is one thing, but if your girl would send a crying-face emoji after her friend's dog dies, she might need to develop some communication know-how before leveling up to her own phone.
Blaire learns the hard way that a few misunderstood texts can put a friendship on the rocks. When she starts to understand that growing a relationship requires face-to-face time, she comes up with a texting solution that might come in handy for your girl, too.
"What if we had a special secret emoji between us that we could use when we're not sure what a text or email means? Like, a way to say, I don't understand. Let's talk in person."

Has she committed to safe cell phone use?
Before you hit the store to pick out her shiny new phone (or boot up the hand-me-down from her older cousin), make sure you and your girl agree on phone safety guidelines. Consider writing up a contract together and signing it—even if she thinks it's silly, the hard copy will remind her of the rules and help hold her accountable.
Here are some examples of safe internet guidelines to include:
I will not sign up for any site without my parents' OK.
My parents and I will preview a site together before deciding to sign me up.
My parents and I will register for my account and set privacy settings together, and I will not change any settings myself.
My parents will have the usernames and passwords to any accounts I have.
My parents will "friend" and "follow" me on all my sites and will be able to see everything I post.
I will never post my last name, my home address, the name of my school, or other information that identifies me or my family—either in words or in pictures.
Also consider laying out additional rules specific to your family. For example, at Blaire's house, phones go in a special basket before family meals.
"I put my tablet in the basket on the kitchen counter where Mom made us all put our devices during meals."
Not all girls are ready for a phone at the same age, and the extra expense won't make sense for every family. But even if she isn't ready for a cell phone now, teaching her best practices now can help her use a phone wisely and safely when the time comes. Above all, keep an open line of communication about her device use, and let her know she can come to you when she needs help navigating her digital world.

Adapted from A Smart Girl's Guide: Digital World by Carrie Anton. ©2017 American Girl.

©2022 American Girl. American Girl and associated trademarks are owned by American Girl, LLC.