At long last, two iconic brands best known for inspirational characters, rich storytelling, and memorable experiences come together for a collection that shines like never before. In a fitting tribute to their brilliance, these dolls sparkle with Swarovski® crystals, shiny satin, and golden embellishments. Read more about each iconic Princess below.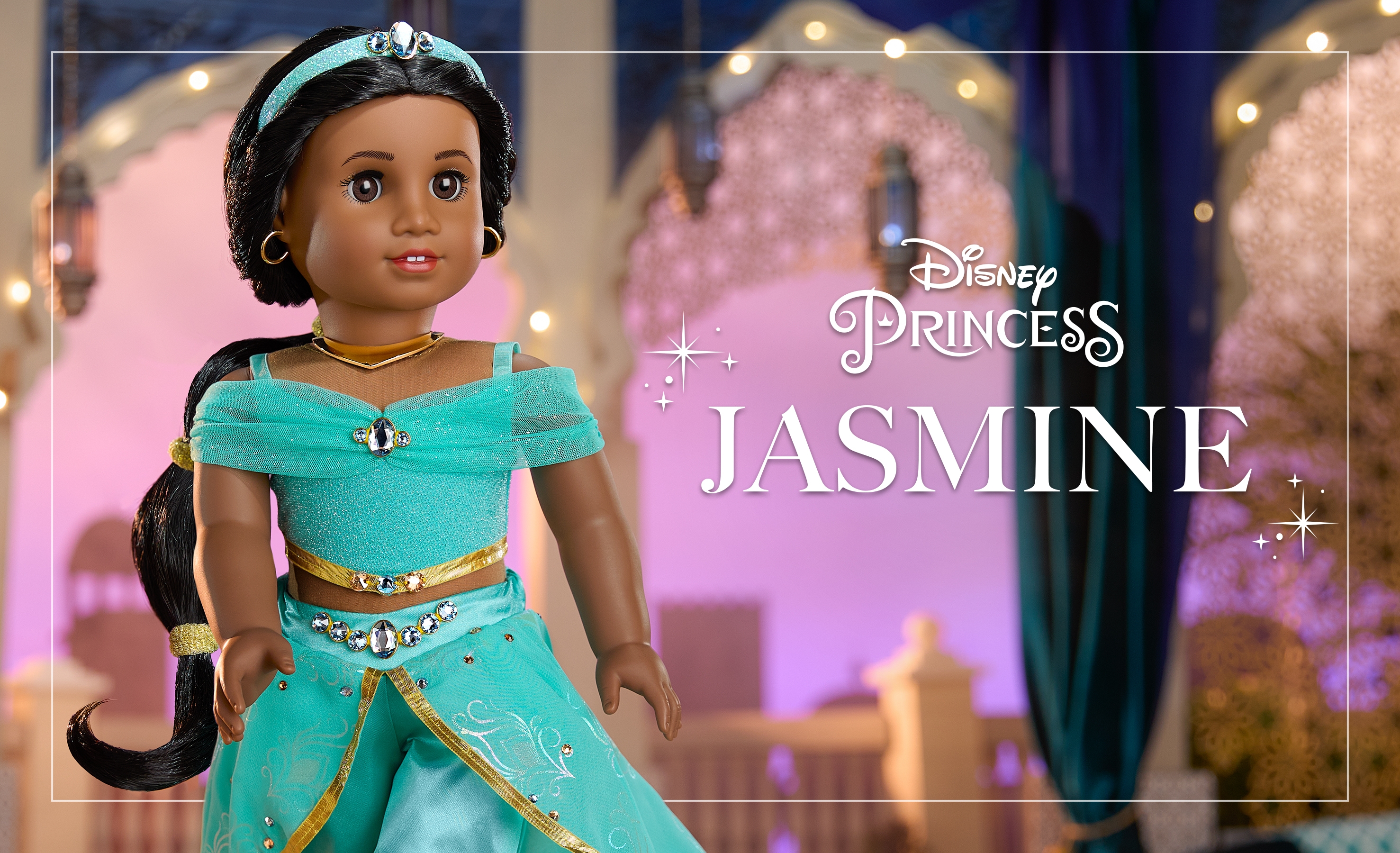 American Girl® Disney Princess Jasmine Collector Doll
A strong role model, resourceful Jasmine always stands up for what's right. She's compassionate toward her kingdom and works hard to live the life of her dreams.
Jasmine wears a golden metal necklace and earrings, and a glittery headband adorned with three Swarovski® crystals.
Her satin outfit features golden trim, peacock-feather print, and more than 100 Swarovski® crystals.
Jasmine's flowing turquoise pants are accented by the Swarovski® crystals on her golden pointed-toe slippers.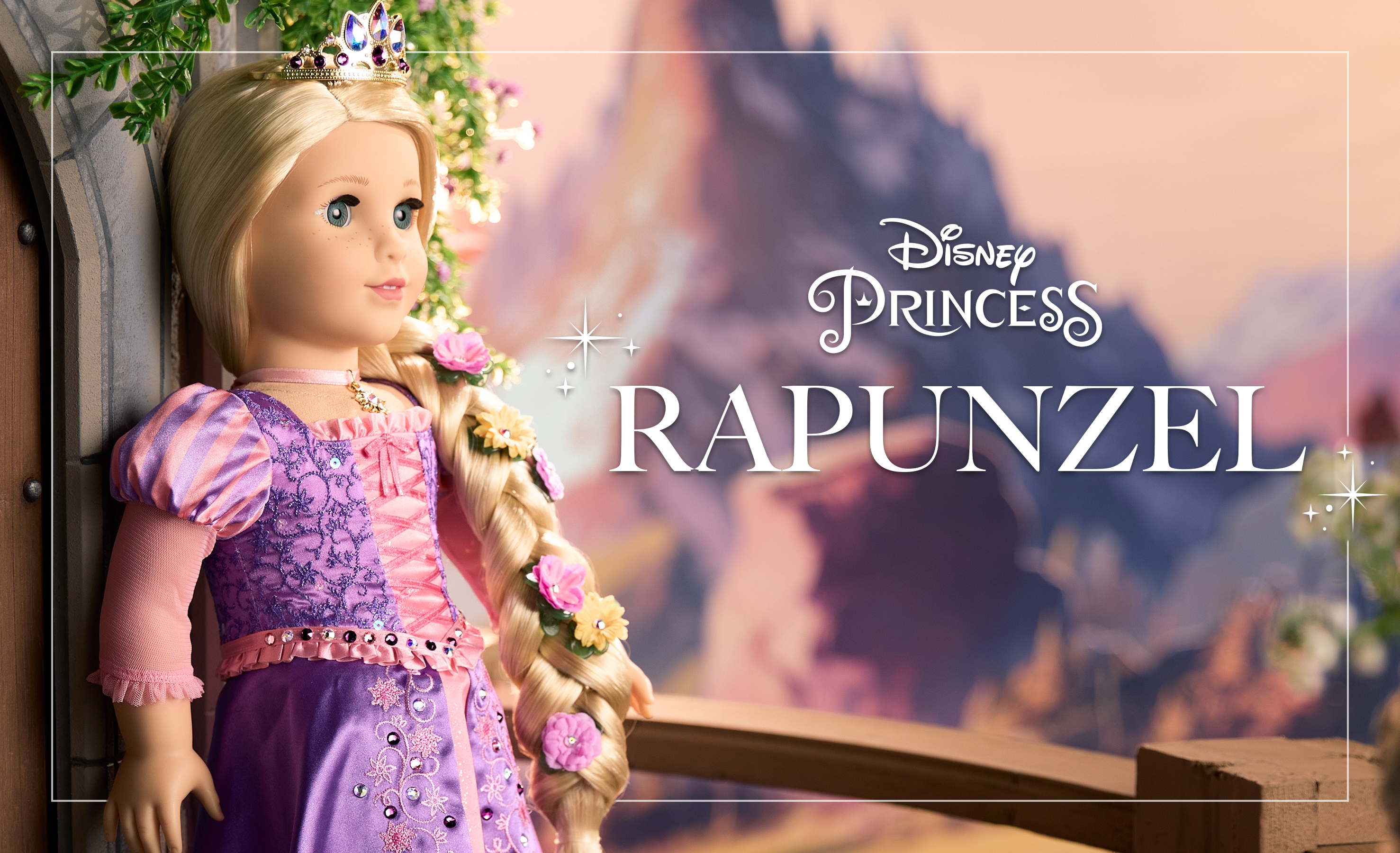 American Girl® Disney Princess Rapunzel Collector Doll
Spirited, curious Rapunzel is a dreamer determined to live in the world beyond her tower. When she finds the courage to go after what she wants, she makes new friends and discovers her true self.
Amethyst and aurora borealis Swarovski® crystals embellish Rapunzel's golden metal tiara, earrings, and sun necklace.
Her satin and taffeta gown shines with floral embroidery and nearly 100 Swarovski® crystals. Flowers decorate her floor-length golden hair.
She wears satin shoes adorned with golden metal sun charms and Swarovski® crystals.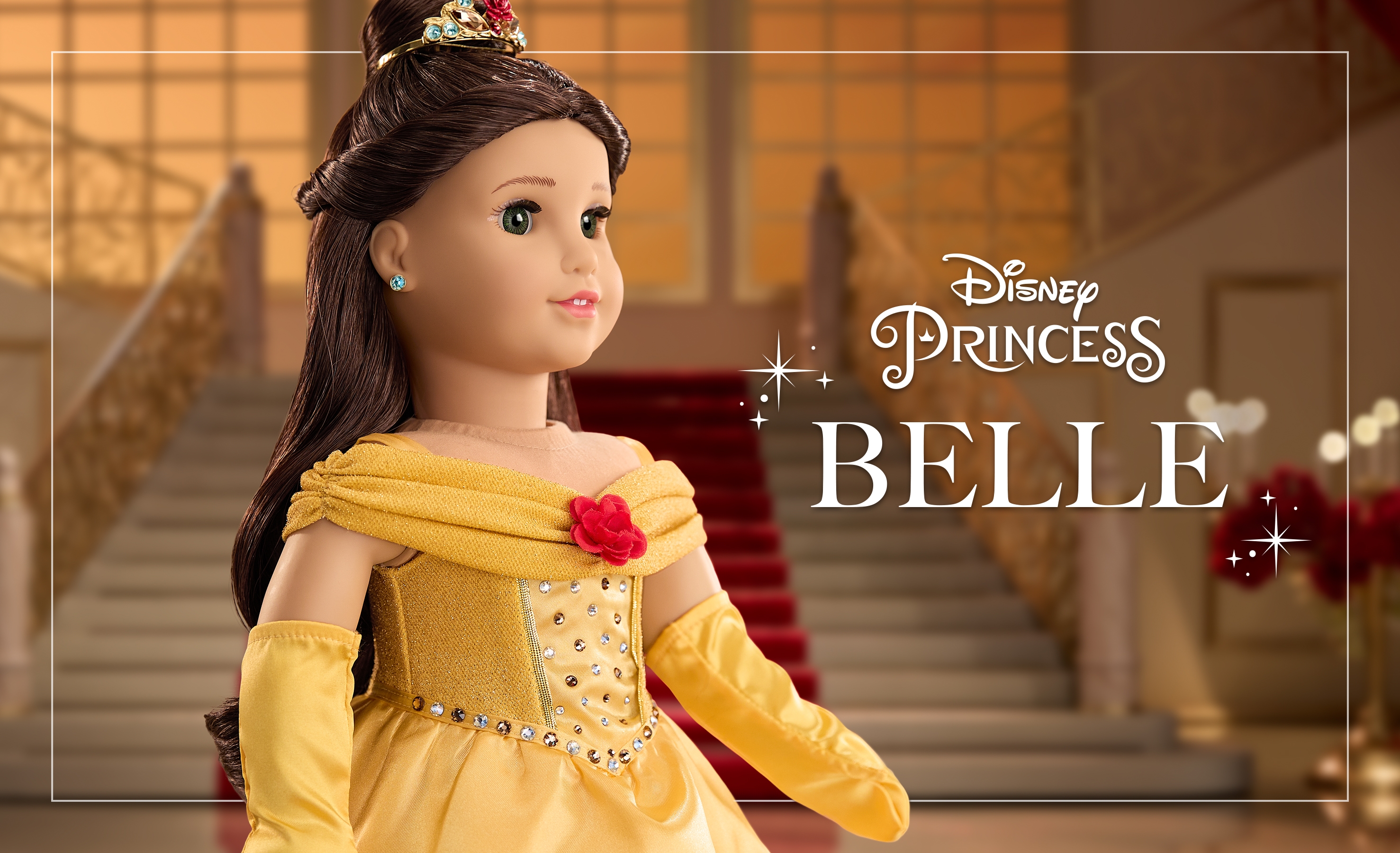 American Girl® Disney Princess Belle Collector Doll
Belle adores adventure stories that introduce her to fantastic new places. Brave and kind, she sees beauty where other people don't and never stops seeking new horizons.
A sculpted red rose and Swarovski® crystals embellish Belle's gold-metal bun tiara. Her earrings feature crystal-moonlight Swarovski® crystals.
Her satin and sparkle-knit gown glitters with more than 100 topaz and crystal-moonlight Swarovski® crystals.
She wears golden kitten-heel shoes accented with rosettes and Swarovski® crystals.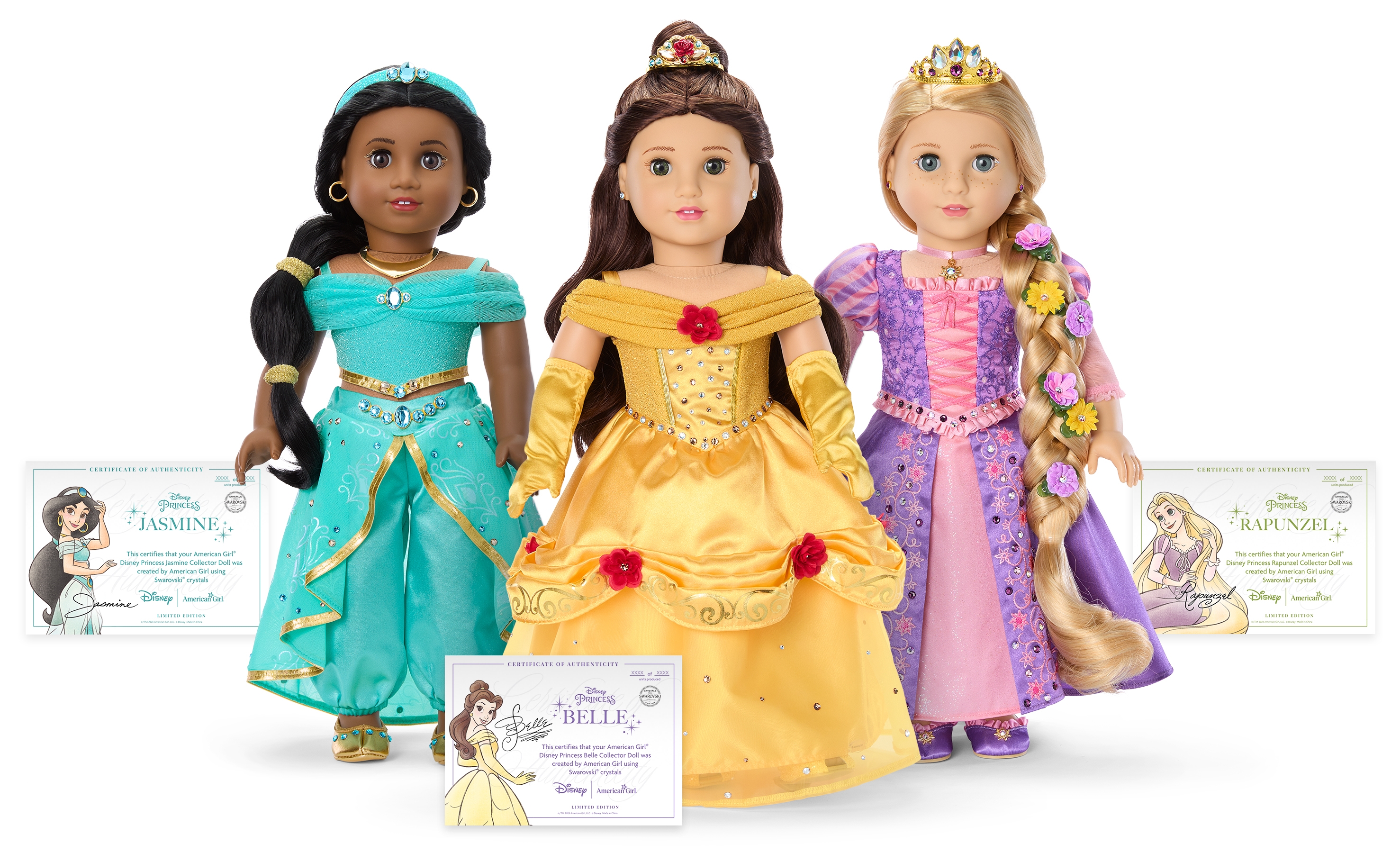 Each doll comes with a Certificate of Authenticity, and no more than 4,000 of each doll has been created worldwide. Commemorate this special collaboration and Disney's 100th Anniversary with the limited-edition Disney Princess dolls. They are a happily-ever-after worth cherishing forever.
Join our email list to see what's new before others do.
©2023 American Girl. American Girl and associated trademarks are owned by American Girl, LLC.