American Girl is bringing back limited editions* of two iconic outfits that may just be part of your tucked-away memories: a prima ballerina costume sure to please dancers, and a cozy winter ensemble that brings style to even the chilliest days. Share the wonder with your girl or treat the girl within! As a trusted partner in creating childhood memories for more than 35 years, these two stunning outfits can now be enjoyed across generations. Read on for details and to see how these fashion flashbacks are incredible replicas of their originals.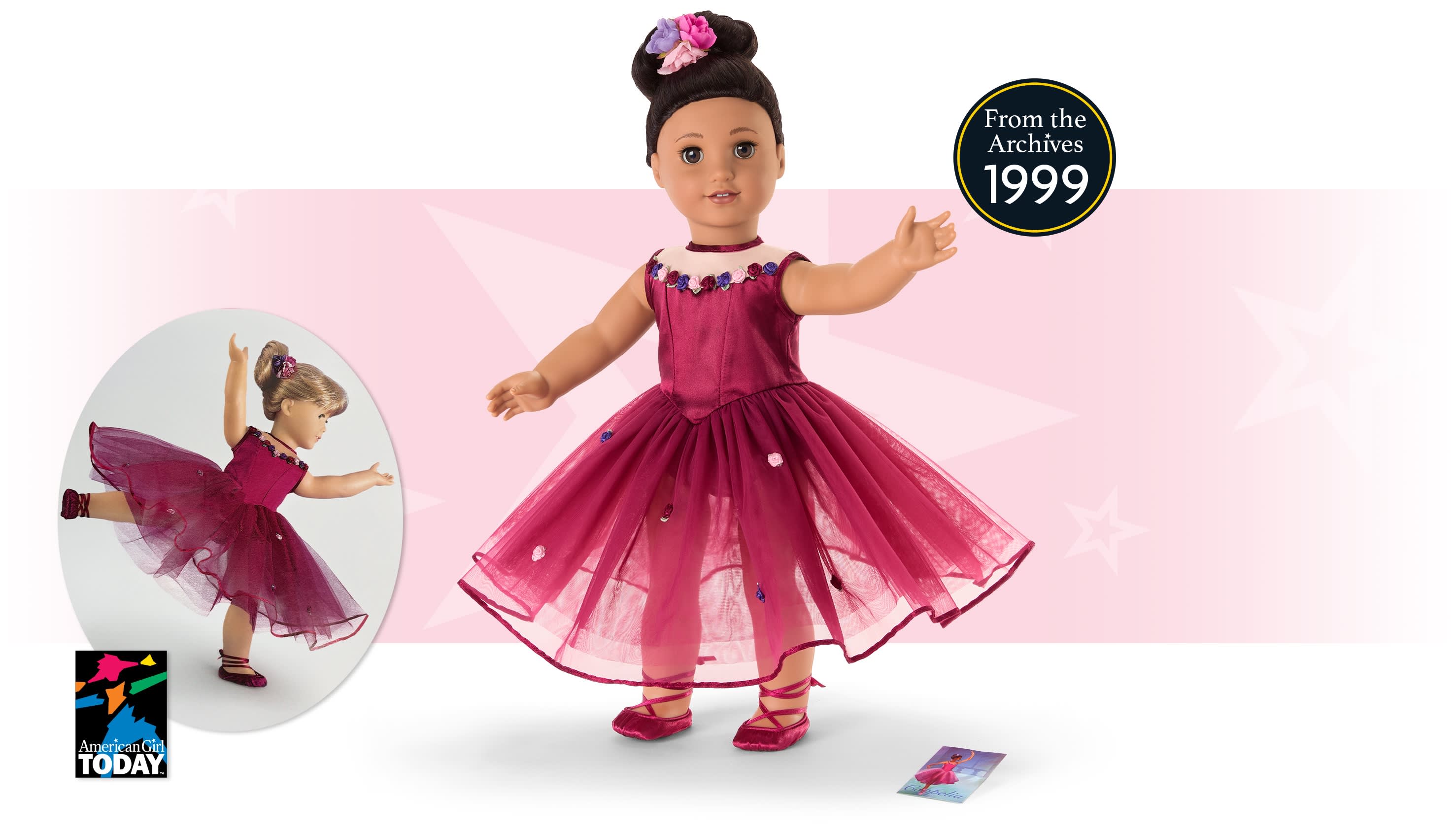 Ballet Costume 1999 Encore
This classic first took to the stage in the American Girl catalogue at the end of the millennium. Clearly this outfit gave a performance worthy of an encore! We were just as disciplined in re-creating the original look as a ballerina is in her craft: The costume features a raspberry-red satin leotard with romantic tulle skirt trimmed in matching ribbon. Delicate rosettes adorn the neckline and skirt, with larger flowers making a hair wrap perfect for a ballerina bun. Every dancer needs her ballet slippers to get into position, and these come complete with satin ribbon straps and a raspberry-red color to match the bodice. The outfit also includes a doll-sized program for the ballet Coppélia.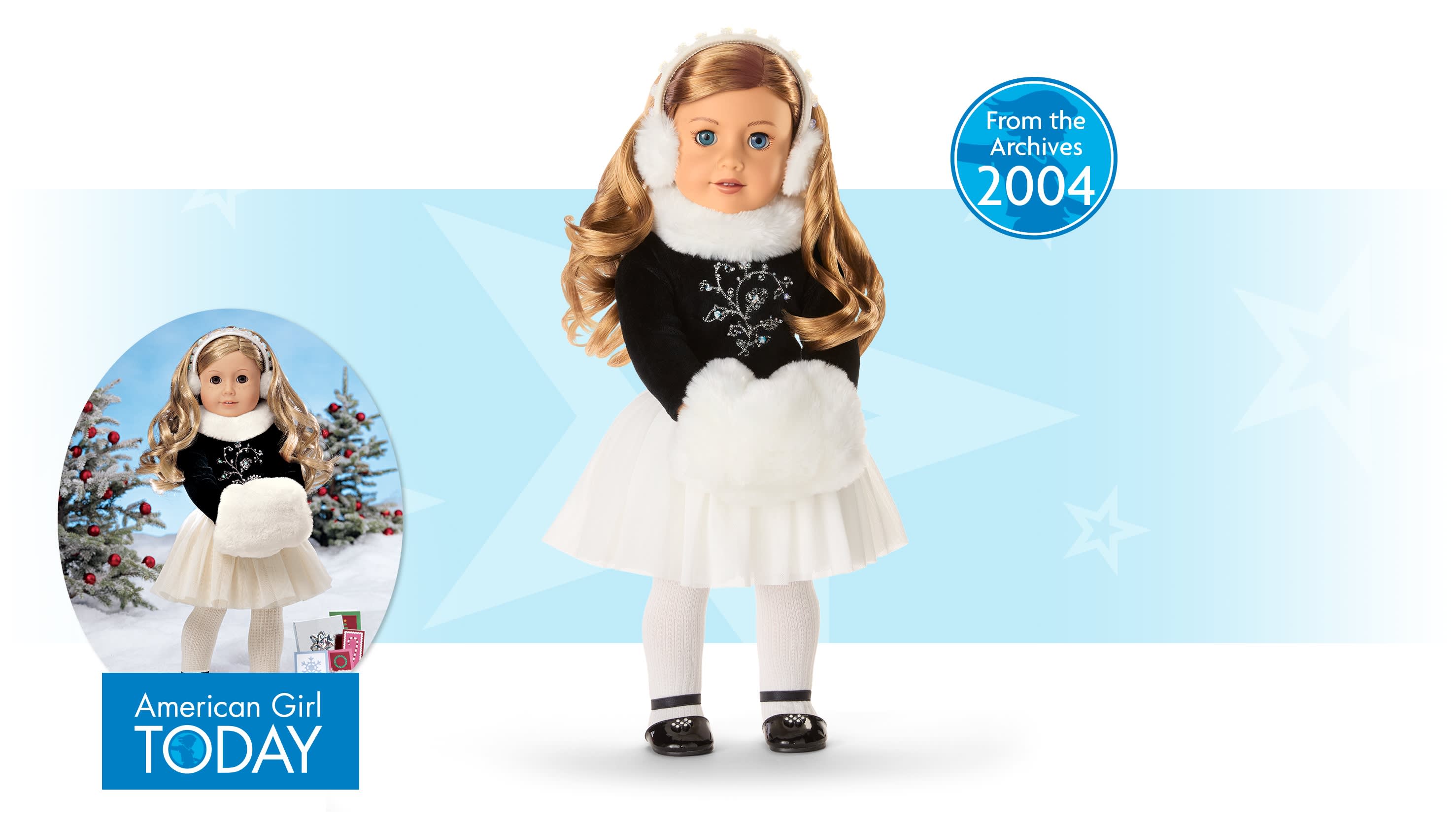 Winter Magic Outfit 2004 Encore
Brr—winter days are just around the corner! This seasonal look debuted nearly two decades ago and conjures images of fresh snowfall, sparkling holiday gatherings, and steaming mugs of hot chocolate. The perfect blend of warmth and style, it features a black velour top with intricate sequined embroidery and beadwork, paired with a cream-colored skirt and pointelle knit tights. Add some cozy to those winter nights with a removable faux-fur collar, muff, and matching glimmering earmuffs. A pair of black patent Mary Jane shoes with satin straps and rhinestones adds a final dash of polish.

Did you own the Ballet Costume or Winter Magic Outfit…or both? Did you star them in glittery gel pen in your catalogue? We'd love to see! Share your nostalgic AG photos—all looks welcome—with #MyAGThrowback and tag us @americangirlbrand on Instagram and @americangirl on Facebook. We'd love to see your doll's vintage style!
©2023 American Girl. American Girl and associated trademarks are owned by American Girl, LLC.