In July 1918, Howard University alumna Alice Parker filed an application to secure by Letters Patent a remarkable device: a gas-powered central heating system capable of zone heating. Her furnace, a design that significantly improved on previous heating systems, provided an elegant and efficient solution for providing warmth and regulating temperatures in homes and other buildings. The U.S. Patent Office awarded her the patent for her furnace in December 1919.
Though Parker was not the first African American woman to be awarded a patent for her invention—that distinction belongs to Sarah E. Goode, for her space-saving cabinet bed in 1885—she is part of a rich, multifaceted legacy of innovation and inspiration among black female inventors.
From devices of simple genius (like suffragette Lyda Newman's 1898 hairbrush design) to the profound (like Dr. Patricia Bath's laser equipment and techniques, developed throughout the 1980s and 1990s, for performing cataract removal surgery), these women's inventions have contributed to the history of innovation and have improved people's daily quality of life.
While their achievements are inspiring and worth lauding in their own right, equally inspiring are the collaborations, partnerships, and mentoring relationships that developed between inventors. Madam C. J. Walker, having developed a comprehensive line of hair and scalp health products and a wildly successful business model for selling her "Walker System" and extended cosmetic line, leveraged her success to foster a thriving enterprise that both employed and empowered thousands of black women in the first two decades of the 20th century. Notable among Madam Walker's mentees was Marjorie Joyner, the first African American woman to graduate from a renowned Chicago college of "beauty culture" in 1916. As a prominent figure in Madam Walker's business empire, Joyner invented and patented a scalp protector, an improved hot comb, and an effective, less damaging permanent wave machine. She would later help draft some of the first state cosmetology laws in Illinois.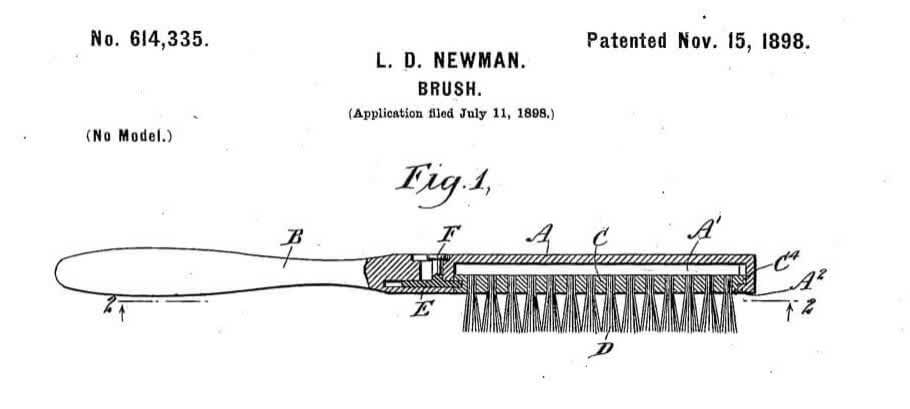 Other noteworthy alliances between inventors formed alongside a family bond: sisters Mary Kenner and Mildred Smith and sisters Ruane and Sheila Jeter have reported being encouraged as children to imagine, create, and innovate. That early encouragement set them on the path to resolve commonplace difficulties through creative —and often beautifully simple—engineering and design.
Kenner and Smith concentrated their efforts on personal care and inclusivity: it was Kenner who, in the 1950s, first introduced the sanitary belt, a precursor to adhesive-backed pads and pantiliners, for which she held two patents. Possibly motivated by her sister's struggle with MS, she also invented a carrying device and sturdy tray for a walker-style mobility aid, a wall-mount back washer for tubs and showers, and a toilet tissue holder. Mildred Smith's creative spirit emphasized interpersonal relationships and education, leading her to patent a family relationships card game, including a version in braille.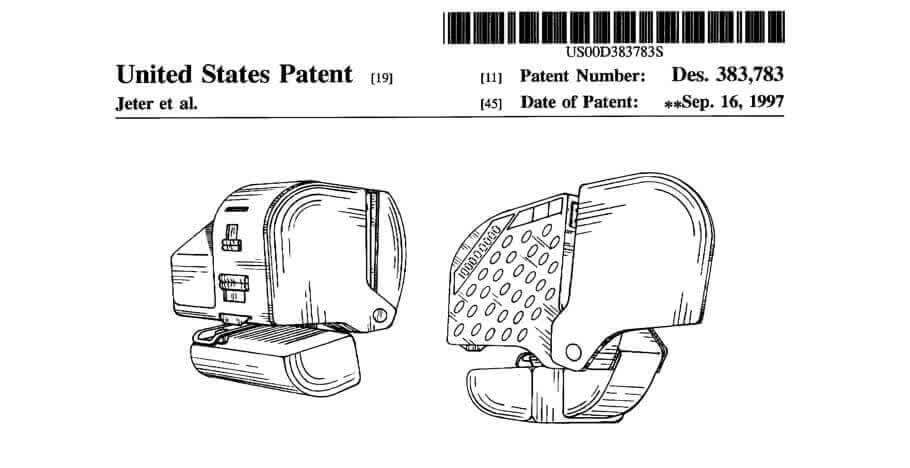 Decades later, in 1987, Ruane Jeter was awarded a patent for an innovative toaster design, and it was the first of many patents to bear her name as an inventor. As an engineer in the biomedical field, Ruane Jeter has contributed to devices as familiar as medical waste, or "sharps," containers found mounted to the wall in many public restrooms and personal self-injection pens, a lifesaving tool for many individuals. Showing impressive range, she—with her sister, Sheila—designed a handheld multi-tool comprising a stapler, calculator, hole punch, tape measure, and other features, and the sisters have collaborated on improved designs for a host of home and office tools.
With attentiveness, ingenuity, and care, these women used their talents and creativity to identify and address a variety of needs and resolve problems. We all benefit from their resourcefulness daily, almost as a matter of course. Importantly, their work is part of a long and storied tradition of countless black women whose stories are central to the history and practice of innovation, stories that are far too infrequently told.

While their achievements discredit pervasive, unfounded myths about gender and race in science and engineering, they also bear witness to the power that women and girls have to effect change, in big ways and small. Recognizing their contributions not only makes room for them in the broader narrative of American innovation, but also shows what can happen when women and girls, brilliant on their own, join together to inspire and encourage one another.
©2023 American Girl. American Girl and associated trademarks are owned by American Girl, LLC.