Operating from the heart of Wisconsin since 1988, our Doll Doctors have cared for more than 800,000 dolls

100% of repairs receive a routine wellness treatment, regardless of the reason for their repair.

AG's expert team of 12 Doll Doctors has over 100 years of combined experience.

Caring for girls sometimes means caring for their dolls, whether revitalizing one that's been well-loved or repairing a major oops. That's why the American Girl Doll Hospital offers...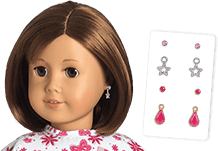 Dolls may also have their ears pierced under the loving care of our Doll Doctors.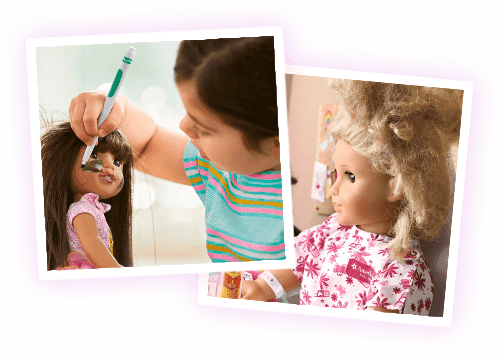 Our dolls are made for years of wonderful adventures and imaginative play!
But we're also here for those unexpected "Look, Mommy!" moments, like...
Encounters with puppies • Permanent marker "make-up" • Hair (that seems) beyond repair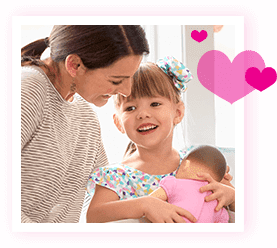 Most of the vintage dolls admitted get a "refresh" so they may be handed down in the family.

To start the next chapter of her story, your doll will arrive home from her stay at the Doll Hospital with a Certificate of Good Health, a hospital gown, and other mementos from her visit.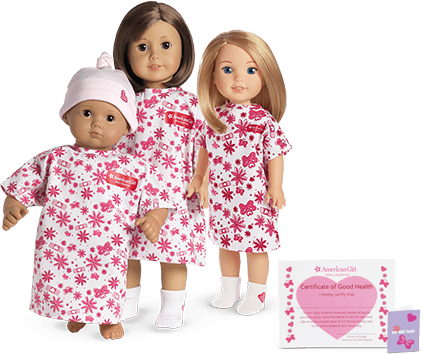 American Girl Hospital
©2022 American Girl. American Girl and associated trademarks are owned by American Girl, LLC.